12 Leads ECG and 10 leads ECG Cable
This passsage Comprehensive introduce the factors that will influence the 12 leads ECG,and provide useful tips on different angles.Especially some cases other article seldomly mentioned,such as ECG on Female patient,unconcious patient,on children and neonata.
What is more,it provide some possible solving ideas from the upstream of ECG,i.e ECG leads cable/Patient cable manufacturer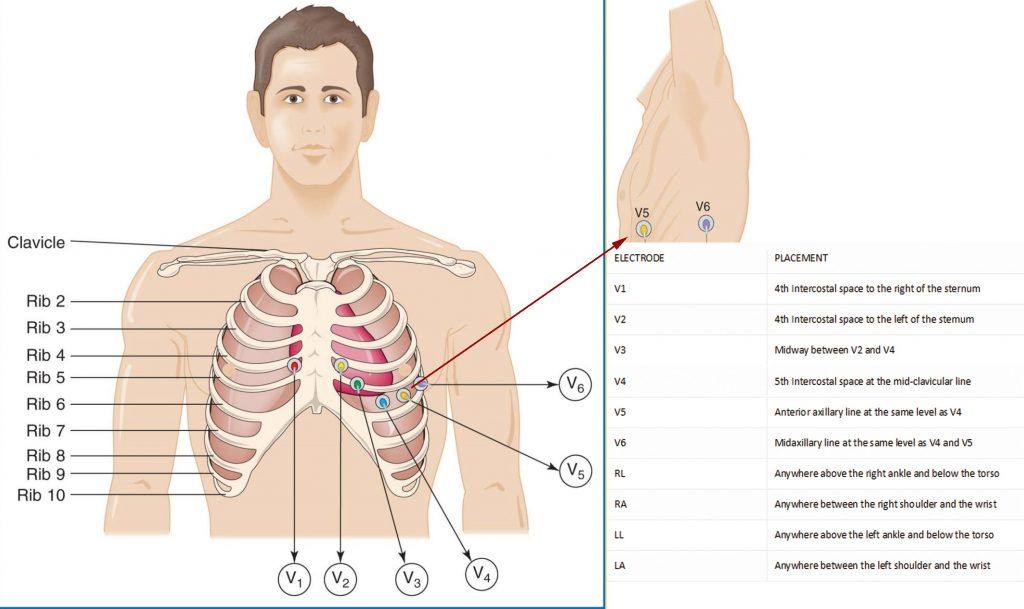 12 leads ECG/EKG Interpretation
The 12-lead ECG is used to trace the heart muscle from 12 different electrical positions.  Every electrode will seize the electrical activity from a different position.  So that an experienced interpreter will see the heart from different angles and make accurate diagnosis.
The heart's electrical signals are detected by electrodes sticking to the appointed positions on the skin.
During the past century ,different leads systems were developed  out, such as Einthoven's Lead System,Goldberger's Lead System,Wilson's Lead System,Frank's Lead System,EASI Lead System,360°Lead System. The 12 lead ECG system is the commonest ECG system today, A 12-lead ECG integrates the advantages of Einthoven's Lead System,Goldberger's Lead System and Wilson's Lead System. The 12 leads ECG can monitor all heart activities, both rhythmic and ischemic abnormalities on the anterior heart wall.  So it is regarded as the platinum standard for ECG diagnosis before 15 leads ECG system and 18 leads ECG system. However, it is still the most widely used ECG diagnosis.
12 leads ECG has only 10 electrodes-Why
12 lead ECG lead/electrodes application
24-hours Holter monitoring is used to record patient heart's rate and rhythm continuously for 24 hours or Longer.. Patient will wear the Holter monitor for 12 to 48 hours. ECG Holter Recorder also has electrodes and electrical leads as ECG does, but with less electrodes. It record not only heart's rate and rhythm but also pick up the signal when patient are suffering chest pains or exhibiting symptoms of an arrhythmia (irregular heartbeat )
12-lead ECG will help EMS doctors to fast identify STEMI/heart attack patient and filtrate patients for possible cardiac ischemia..
Useful tips for Optimizing 12 leads ECG
The heart's electrical signal has very little output, so it can easily be combined with other signals of identical frequency to create artifact. It is not uncommon to have some form of artifact for a 12-lead ECG placement but it's important to attempt to lessen any interference in order to ensure an accurate EKG.
The good news is that there are some measures we can take to reduce artifact as possible as we can,from the level of ECG accessories manufacturer and ECG Operator/Clinicians. 
To ECG placement Operator/Doctor
Place understanding in a recumbent position if the patient will endure.

Place the patient's arms somewhere near their side to loosen up their shoulders.

Patient's legs ought to be uncrossed.

Electrical gadgets, for example, cell phones ought to be away from the patient as these gadgets may meddle with the machine.

Dry the skin on the off chance that it is diaphoretic or clammy.

Shave any hair that can meddle with terminal situation.

Electrode gel ought to be wet.

Electrodes ought not be set over bones and over territories where there is a great deal of muscle development.

 

Sometimes a grating material, for example, a wash fabric may should be utilized to evacuate dead skin cells.
To ECG accessories Manufacturer
Know how to choose Raw ECG cable
As Heart's electronic signal is weak,and not all patient can keep a absolutely silent state,but Triboelectric Noise inevitably occurs , Triboelectric Noise in an ECG or other medical signal may make accurate diagnosis difficult or even impossible.So when ECG cable manufacturer are making the ECG cable,the raw cable(single leadswire and trunk ECG cable) Should have very Low Noise performance
Raw ECG cables are all with Shielding to decrease Triboelectric Noise.Generally these shileded ECG raw cables divided into two types:
Cores Individually shielded(which is better)
Cores bulking shielded
Please refer to following blog to find more information
Following Low Noise ECG trunk cable maybe enlightning to you: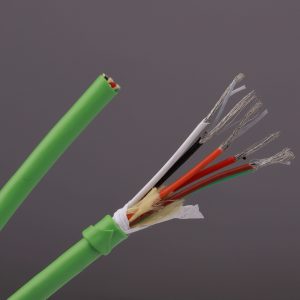 Graphene is currently the thinnest, hardest and most conductive nanomaterial in the world. Patent Graphene-Coated Low Noise Cable can realized Triboelectric noise as low as to 25 microvolts. This is the ideal solution for Low noise cable which need Multi-cores with limited OD. A typical conductive layer added to the insulation can reduce noise to less than 50 microvolts.
Read More »
12 lead eCG Placement tutorial video