3 lead ecg placement and preparation
Skin preparation
Proper skin prep is essential to obtain good quality tracing:
Choose designated chest electrode placement sites
Avoid placing electrodes over bony prominences i.e. clavicles
To enhance electrode skin contact and patient comfort:


Clip /shave excess chest hair in a 1-2 cm diameter of the designated electrode site, if necessary, with the patients consent
With a dry swab, gently clean /abrade electrode sites to remove loose skin cells, body oil, sweat and improve skin/electrode contact
If alcohol pad is used to cleanse skin, allow to site to dry, before electrode placement. ECG Electrodes are small sensor pads (self adhesive,disposable, pre gelled) applied on the skin to enable detection of the electrical activity of the heart, which is transmitted to the monitor, amplified and displayed as the ECG trace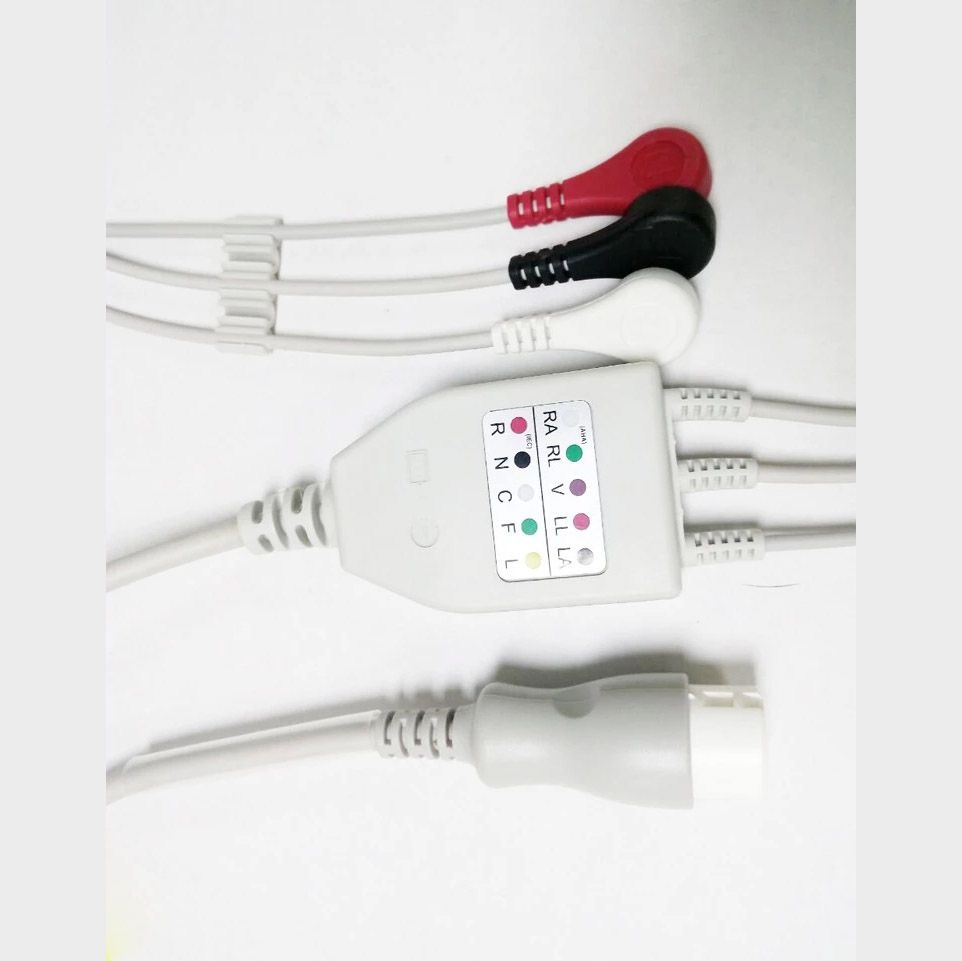 3 lead ECG cable Placement (there are two ways)
Way 1
Monitors one of the three leads:
RA: placed the red electrode within the frame of rib cage,right under the clavicle near  shoulder( see chart in follow picture)
LA: the yellow electrode is placed below  left clavicle, which is in the same level of the Red electrode
LL: green electrode is located on the left side,under the  pectoral muscles, lower edge of left rib cage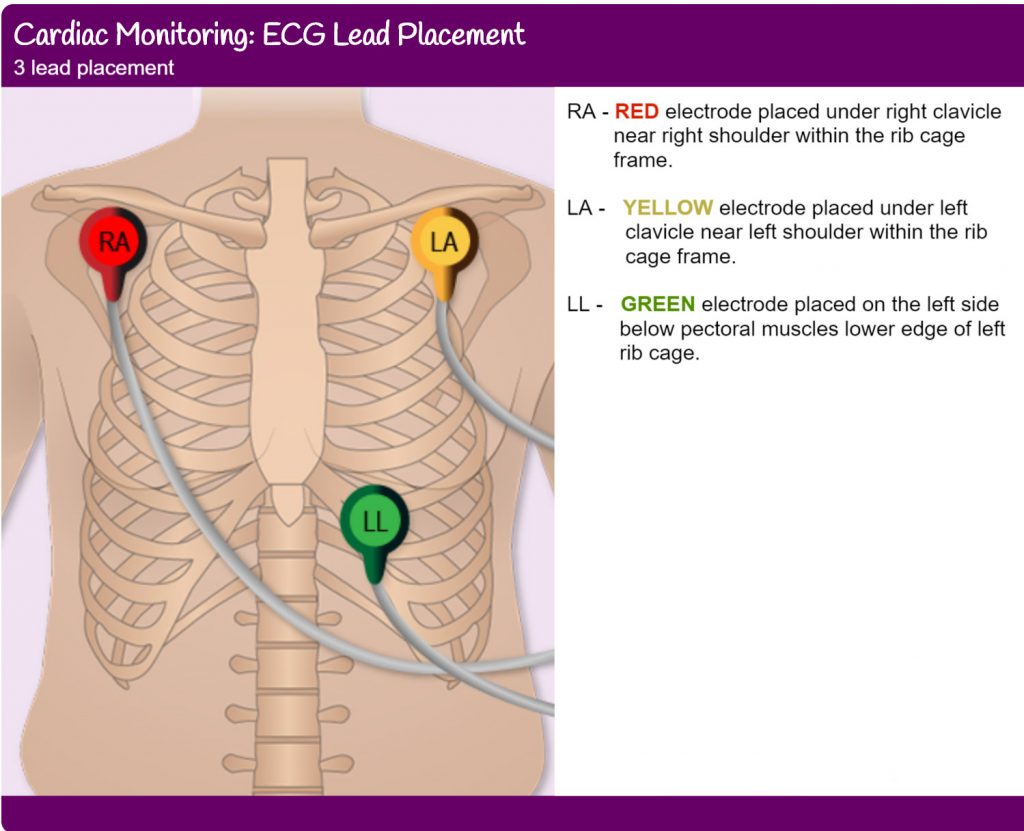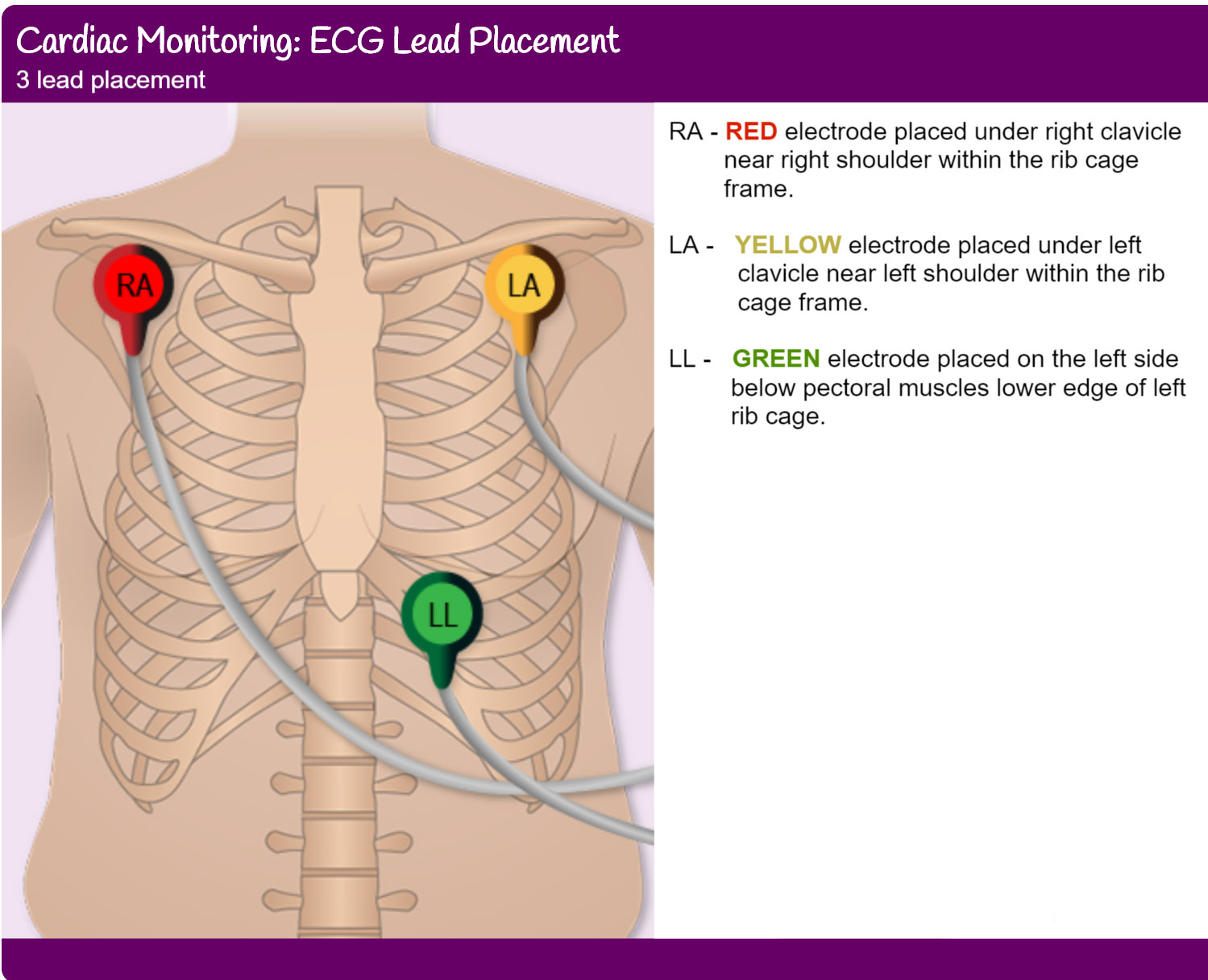 Way 2
Arrange the placement of the 3 electrode according to Eindhoven,s Triangle:
RA:place the red electrode at the Atrial Depolarization
LA:place the LA electrode at the right arm,under the right shoulder Clavicle
LL:Left leg
Note:different manufacturer may define didfferent elctrodes in different color.Please follow the manucturer,s instructure to place.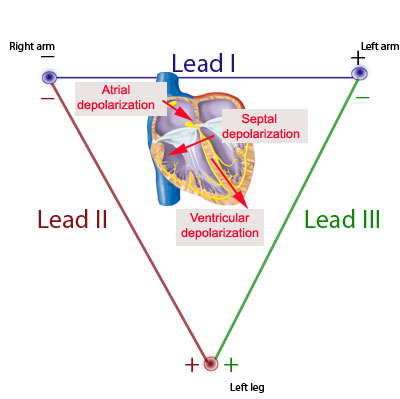 3 lead ecg placement tutor video
Items

Specification

Products name

 

Model

EC203S

Conductor

 Material:Tinned or Silvered Tinsel+KEVLAR

 Specification:7/0.23+200D KEVLAR

 Insulation

 Material:HDPE

 Nom.Thickness:0.34

 Nom.O.D.:ø01.40士0.05

 Colour:White/Black/Red

 Conducting Layer

 Material:Semiconductive PVC

 Nom.Thickness:0.1

 Specificationø1.6士0.08

Colour:Black

 Shield

 Material:Tinned copper

 Specification:50士3/0.10TC

 Coverage:>90%

 Jacket

 MaterialTPU

 Nom.Thickness:0.72

 Nom.O.D.:ø3.2士0.10/9.6士0.20

 Colour:Matte Gray