Custom medical bundled cable-Bulk Cable Company
Medical bundled cables is typically used in ultrasound diagnostic apparatus, and is more and more expanded to other medical equipment such as endoscopes, catheters, animal probes , medical robot and so on.
Conectmed custom manufacture Bio-compatible (ISO 10993 ) bundled cables. These families of bundled cables is designed and to meet a customer's unique application and manufacturing them into cable assemblies.
Definitions of bundled cable and Bulk cable
Typically, bundled cable is bundle of cables or wires with different properties and purpose.
There are two main forms:
Simply bundling cables together by tapes or bandage
This is a way to prevent the disorder the wiring, such as home decoration, office networking wiring, Media room wiring. There is not many factors to consider as the wiring condition is not harsh.
Structured composite cables in an overall Jacket or in a Flat form
Compared with the first way, this brings much difference and advantage to bundled cable. In this sense, it is the same with bulk cable, which becomes the main form of composite cable.
This type of Composite cables are common in driving or traveling cables.
By extruding a high specific jacket, the round bundled cable will obtains the characteristics of cold resistance, flexibility, wear resistance, and oil resistance. The lower electrical performance is stable, the anti-aging performance is good. The round smooth surface decrease the friction during the application and prolong the service life even in harsh environment.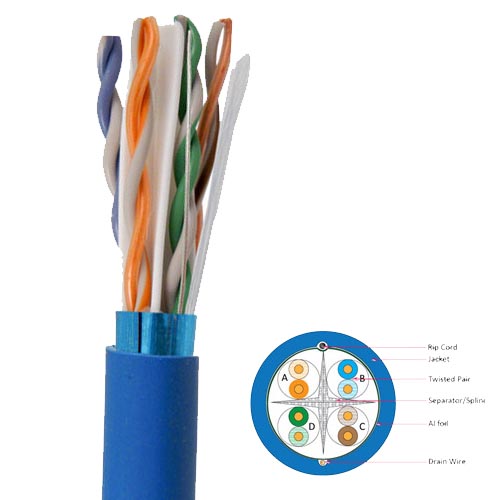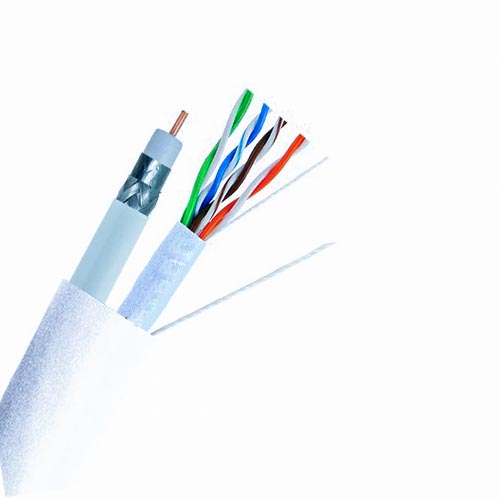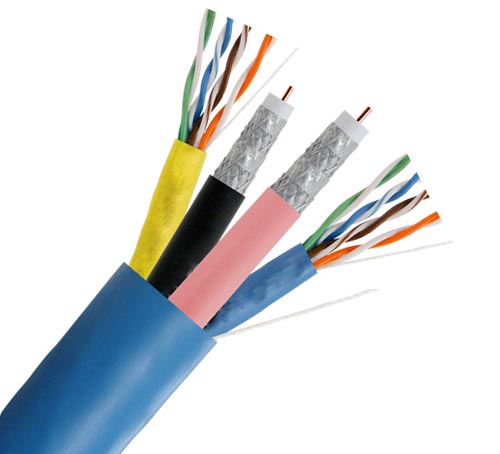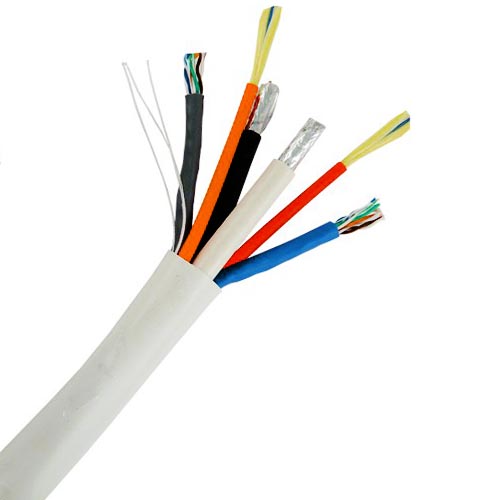 The flat composite cable is suitable for mobile equipment such as trolleys, trolleys, transmission machinery and other mobile equipment with special requirements such as tensile strength, heat resistance and corrosion resistance with AC rated voltage of 0.6/1KV and below. Widely used in the fields of metallurgy, electric power, chemical industry, ships, ports and other industries.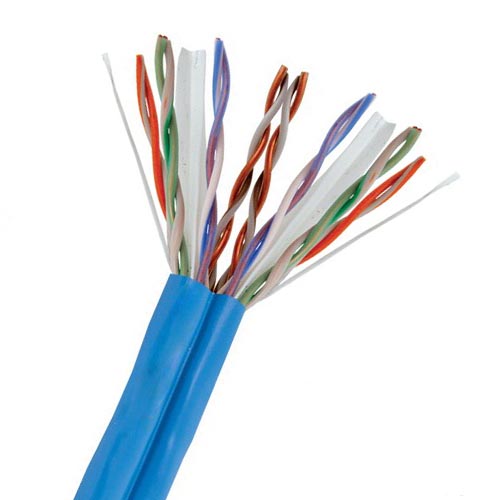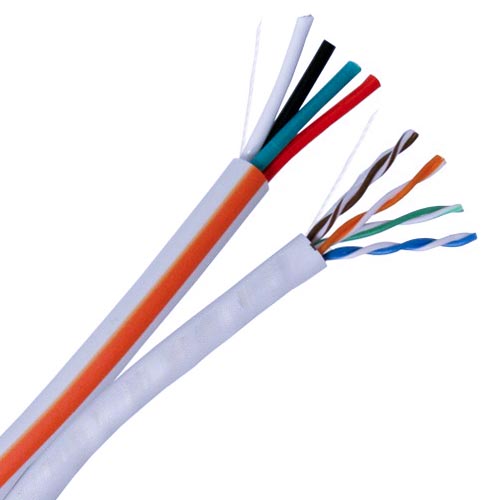 Second, the structured bundled cable (bulk cable) uses coaxial cable, twisted pair, data cables, tubes, fiber optic and power wires, air pipe and other reinforcements to be composited together to make a highly flexible single bundle of cable. This multi-functional design method can make the multi-core hybrid cable meet the transmission requirements of data, signal and power in harsh environments at the same time. , solves a series of performance problems such as cracking, easy breaking, and easy aging under the wear-resistant environment of ordinary coiled cables.
Traditionally, bulk cable are mainly used in the transition of audio, video, signal, data, especially for outdoors activities and open stage:Such as
Bulk Audio Cable
Bulk Camera Cable
Bulk Category & Ethernet Cable
Bulk Control Cable & Bulk Data Cable
Bulk Fiber Optic Cable
Bulk Power Cable
Bulk SMPTE Hybrid Fiber Cable
Bulk Speaker Cable
Bulk Triax Cable
Bulk Video Cable
Bundled cable can involves these functions together. In this sense, Bundled cable is composited bulk cables. This is the key difference between bundled cable and bulk cable (bulk cable is relatively more functionality oriented)
The challenge and features of medical bundled cable
As an experienced bulk cable company, we focused on custom medical bulk cable solution design and manufacturing for 19 years, and help medical equipment manufacturer design and manufacturing thousands of cables, including special purpose multifunction bundled cables.
Most Medical devices rely on cables to interconnect different devices or parts, but unlike cables used in communication networks, medical devices cables are usually bundled cable and have unique technical requirements.
First, medical cables must be extremely flexible and able to withstand repeated flexing.
Second, cables for medical equipment must also meet strict regulatory safety guidelines that vary depending on the type of device that uses the cable, whether the cable is in contact with the patient, and how the cable is in contact with the patient.
 In addition to the above-mentioned continuous bending and safety requirements, medical cables must also be able to withstand continuous sterilization conditions. Such conditions include high pressure, gamma radiation, and exposure to chemicals and solvents.
Another challenge for medical devices cables is that they must be able to adapt to the ever-increasing miniaturization trend of medical devices. For example, MRI equipment has shrunk to fit in the same room, ultrasound equipment has shrunk to be carried on a mobile cart, and consumer medical equipment has shrunk to a handheld device.
         Finally, for any cable, choosing the right cable jacket is critical to its overall performance. Considerations in this regard include:
   whether the jacket needs to be flexible,
   whether it should be insulated, or
   whether it can withstand a corrosive environment.
The medical industry is a harsh application environment for cables, and there are many factors to consider. In addition, due to the continuous innovation of technology in this field, it is also required that the development of cables can keep up with the corresponding technical requirements at the same time.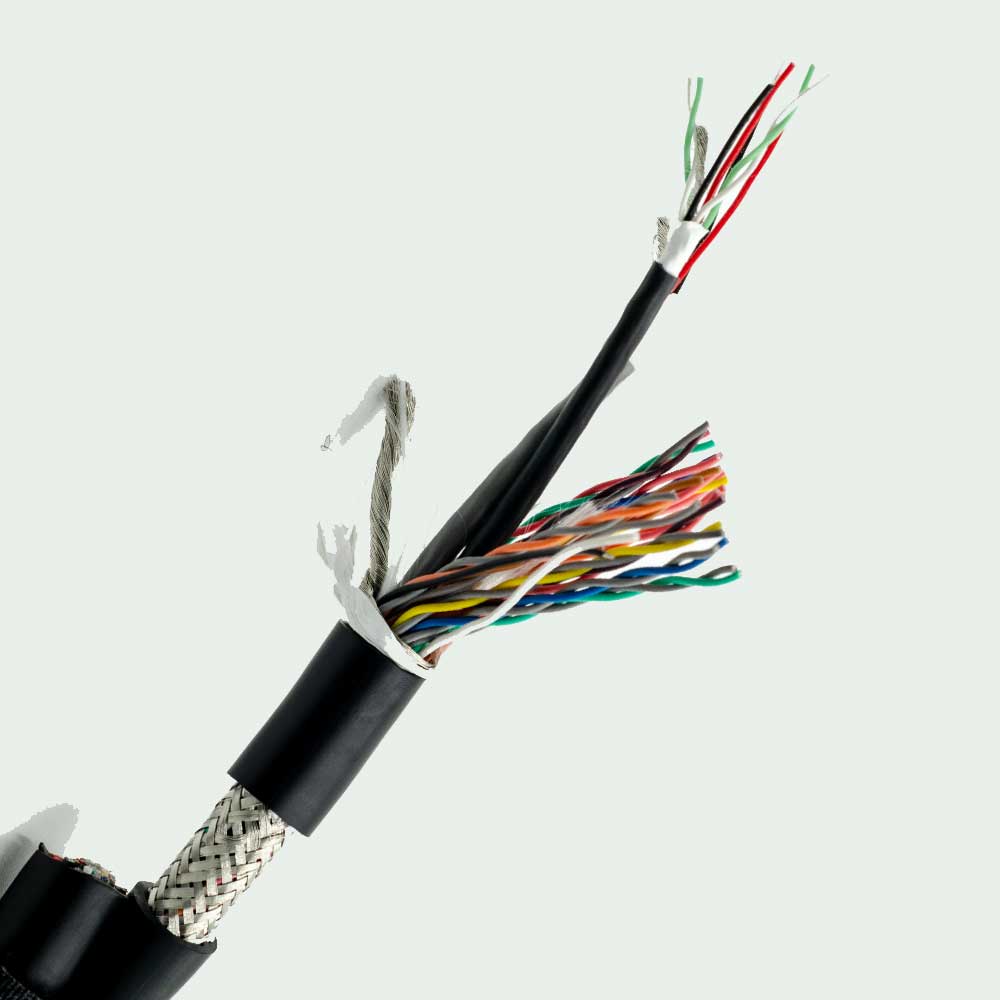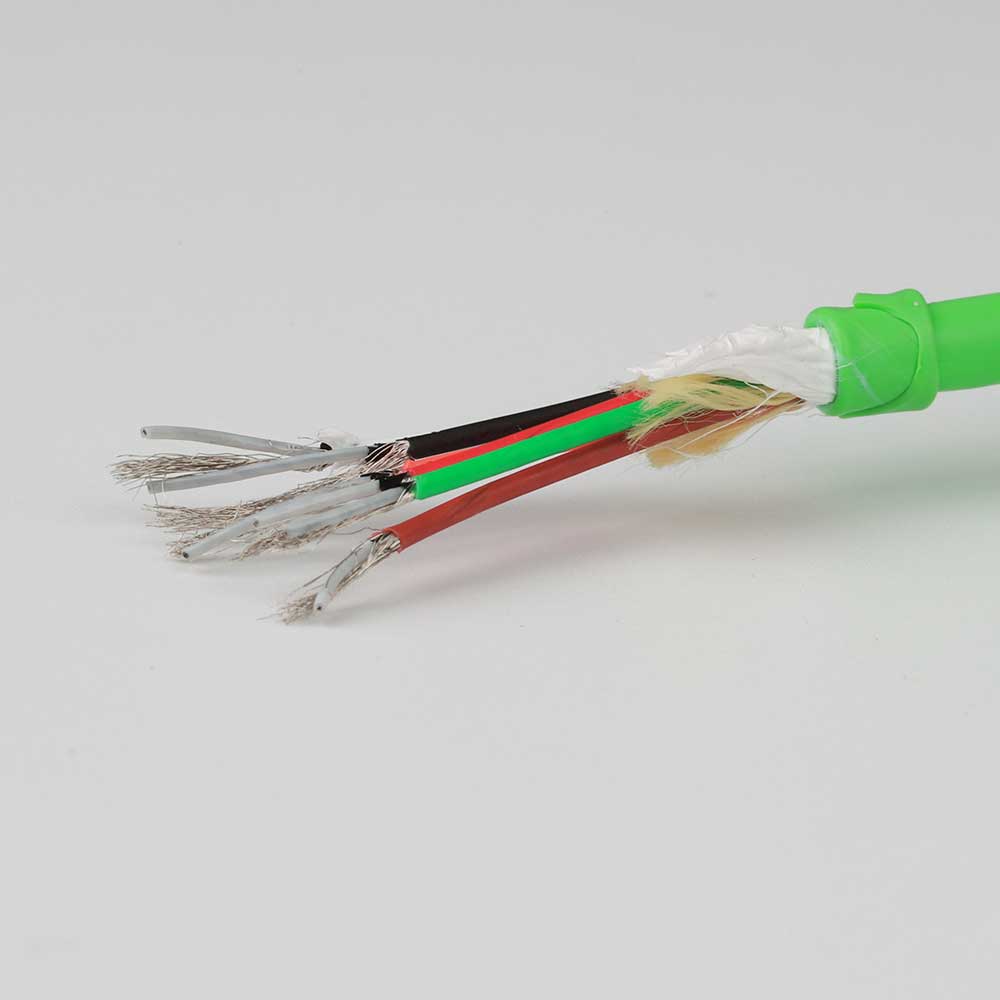 Dilemma in medical bundled cable (bulk wire)
In some times, if you want to use one single bundled cable in a medical systems, it becomes very difficult and even impossible.Take Cat5 or Cat6 bulk cable for example, it adopts single strand conductor, which make the wire feels hard. If we want to integrate cat5 twist pair in a medical interconnection system, then the bundled cable will become very hard. High Frequency Cable, Coaxial or triaxial cable is similar. So in a medical bundled cable,it is hard to realized flexibility purpose.