UL 1533 single shielded wire

Applications:
For use in recording studios, sound systems and electronic circuits.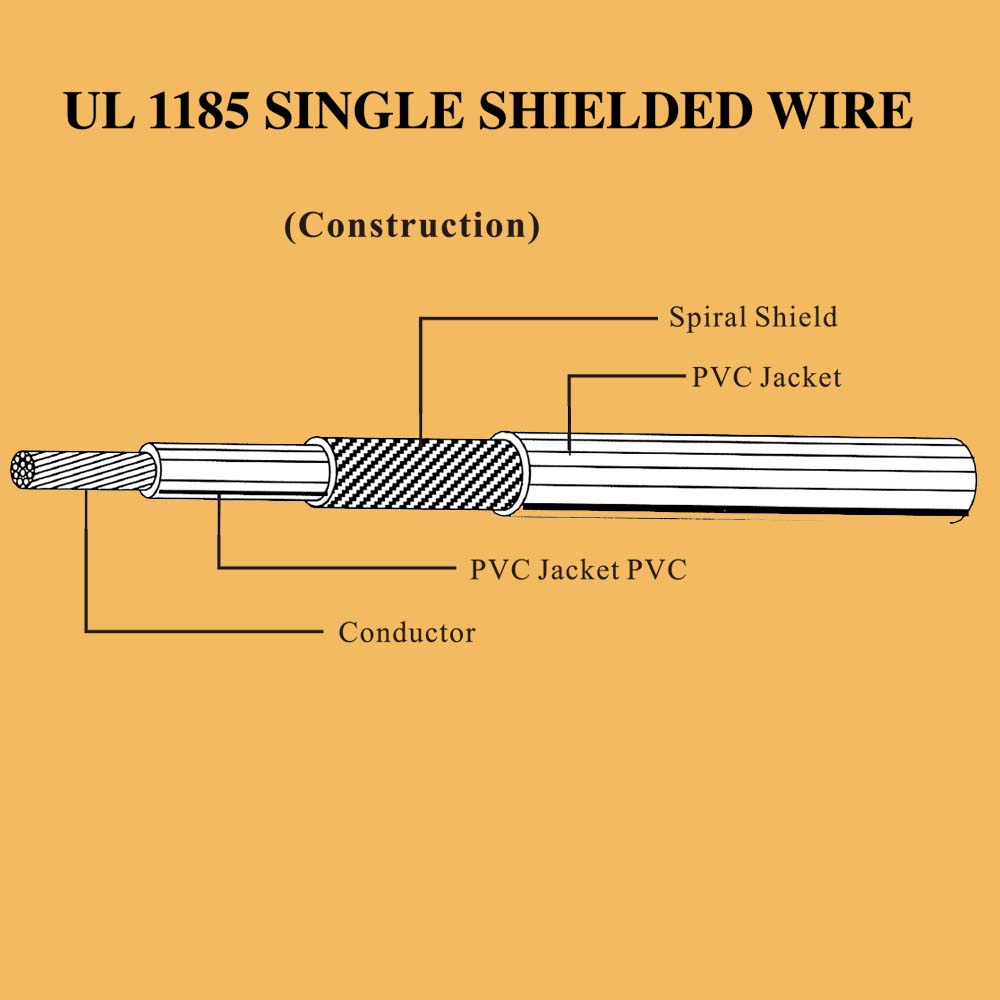 Stranded or solid, tinned or bare copper conductor, 30-16 AWG.
Semi-Rigid PVC insulation, similar to UL 1061
Tinned or bare copper wire spiral shield.
Color-coded PVC jacketed single core.
Rated temperature:80°C Rated voltage:not specified.
Passes VW-1 Vertical Flame Test.
Part No.

Conductor

Imulation




Thickness

I.D
Spiral


Shield

Jacket


Min.Avg Thickness

Overall


Diameter

 
 
 
 
 
 
 

AWG

No./mm

mm

mm

No./mm

mm

mm

153300003140130
30

7/0.100

0.23
0.80

26/0.10

0.30
1.80
153300003140128
28

7/0.127

0.85

29/0.10

1.80
153300003140126
26

7/0.160

1.00

28/0.12

2.00
153300003140124
24

7/0.200

1.10

35/0.10

2.20