UL 2547 multicore shielded wire
Applications:
For use in recording studios, sound systems and electronic circuits.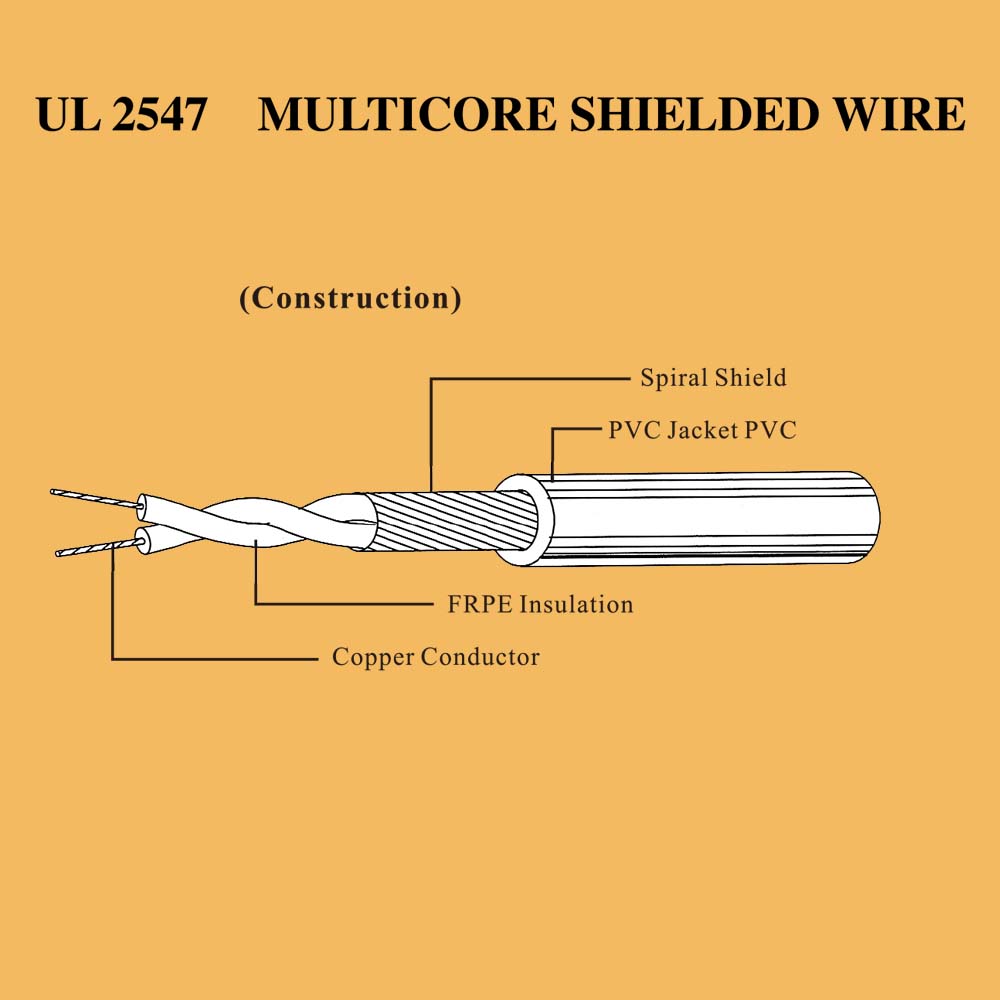 Stranded or solid, tinned or bare copper conductor, 30-16 AWG. 
Color-coded Semi-rigid PVC insulation, similar to UL 1061    
Two or three cores cabled.     
Tinned or bare copper wire spiral shield.        
Color-coded PVC jacket. 
Rated temperature:80°C Rated voltage:not specified. 
Pass UL VW-1 vertical flame test.   
Part

No.

Conductor

Insulation


Thickness

I.D
Spiral


Shield

UL Jacket


Min.Avg Thickness

Overall


Diameter

 
 
 
 
 
 
 

AWG

No./mm

mm

mm

No./mm

mm

mm

254700003140230
30

7/.10

0.23
0.80

42/0.10

0.30
2.60
254700003140330

48/0.10

0.30
2.60
254700003140228
28

7/0.127

0.23
0.85

48/0.10

0.30
2.80
254700003140328

51/0.10

0.30
3.00
254700003140226
26

7/0.16

0.23
1.00

51/0.10

0.30
3.00
245700003140326

50/0.12

0.30
3.20
245700003140224
24

7/0.20

0.23
1.10

55/0.12

0.30
3.50
254700003140324

55/0.12

0.30
4.00