Applications:
Monitor, Audio Input/output System, Keyboard, Mouse, Modem, CD-ROM, Scanner, Printer.
According to the new standard announced in year 2000 by USB association, the value of HS(High Speed)is sble to reach 480MB;and its value of Cable Skew is less than 100ps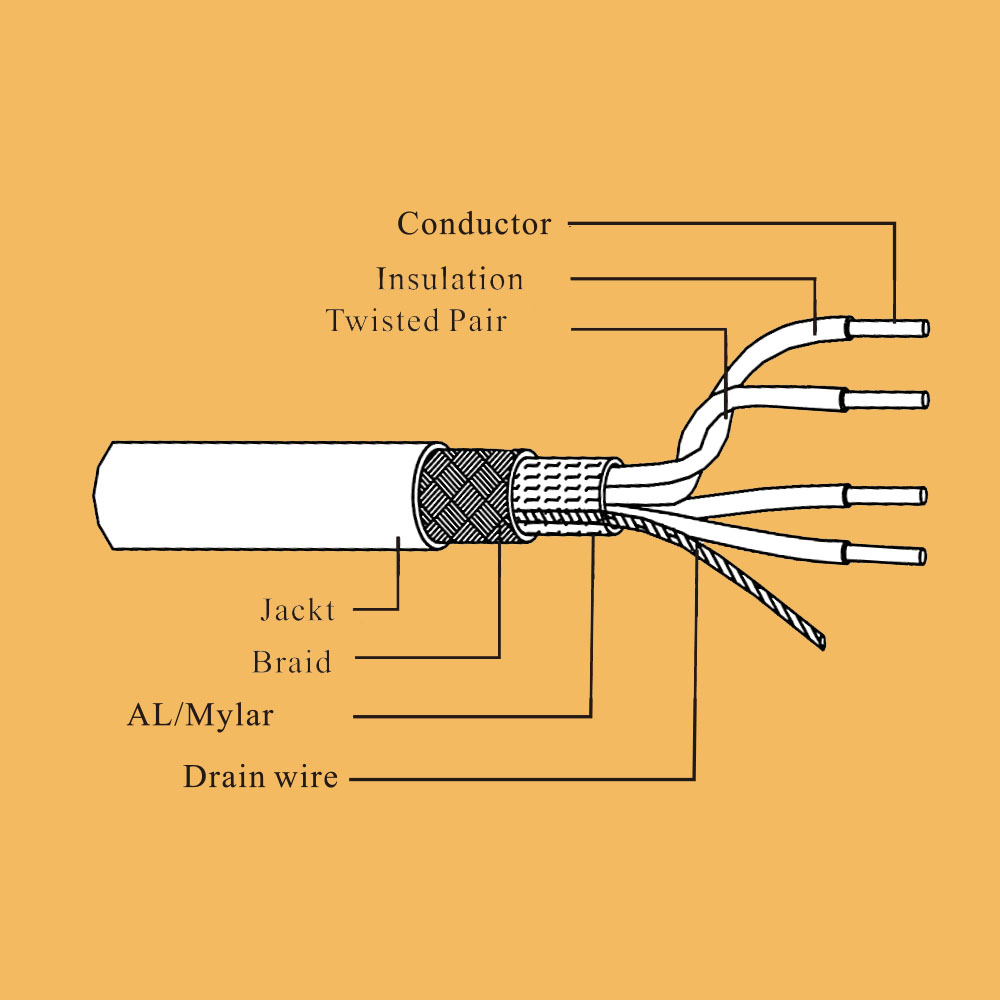 Product Description:
Tinned stranded comer conductor.
Power wire insulation: polyvinyl chloride (PVC).
Twisted signal pair filler optional insulation: HD-PE.
Aluminum metallized polyester Inner Shield. 
Drain Wire:
Minimum 28AWG stranded tinned copper
(Braided) Tinned Copper Wire Outer Shield.
Coverage: Minimum 65%.
Outer Polyvinyl Chloride (PVC) Jacket.
Rated temperature:60°C Rated voltage:30 volts.
Pass UL VW-1 vertical flame test.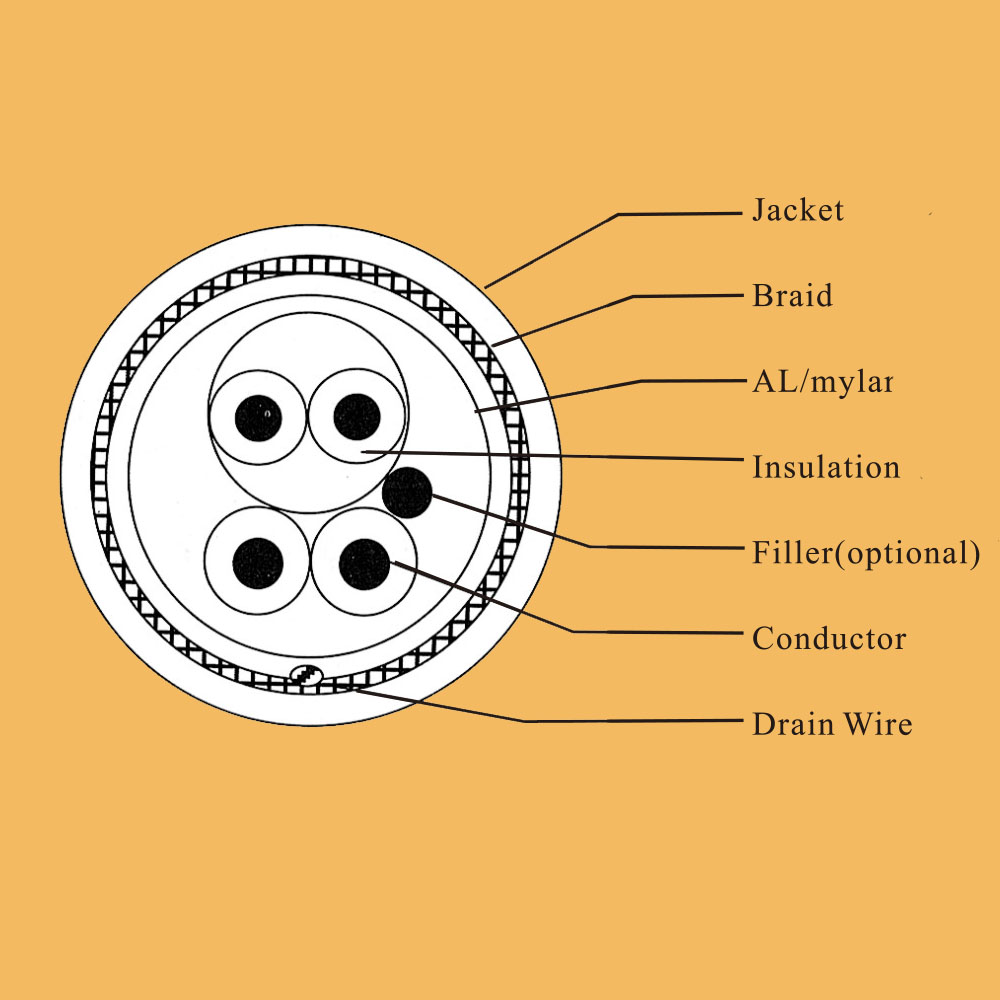 Electrical Properties:
Characteristic Impedance (full speed)
90+15%Ω, at TDR.
Cable Delay (Max. )
Full-speed < 26ns
Low-speed < 18ns
Only required FS or HS Cable
 
 

Frequency

Attenuation

(dB/cable)

HS (2. 0

)

0<Frequency

≤

0.64

0.08
0.08
0.64< Frequency

≤

0.256

0.11
0.11
0.256< Frequency

≤

0.512

0.13
0.13
0.512< Frequency

≤

0.772

0.15
0.15
0.772< Frequency

≤

1.000

0.2
0.2
1.000< Frequency

≤

4.000

0.39
0.39
4.000< Frequency

≤

8.000

0.57
0.57
8.000< Frequency

≤

12.000

0.67
0.76
12.000< Frequency

≤

24. 00

0.95
0.95
24. 00< Frequency

≤

48.00

1.35
1.35
48.00< Frequency

≤

96.00

1.9
1.9
96.00< Frequency

≤

200.000

 
3.2
200.000< Frequency

≤

400.00

 
5.8
Product model.

Conductor

No.of Pair


(core)

Insulation  Diameter
Braid
Shield
Jacket
Thickness
Overall
Diameter
 
AWG
No./mm
 
 
No./mm
mm
mm
272500006091228
28

7/0.127

1P

0.80-0.90

16/5/0.1

0.23

4.5-4.6

28

7/0.127

2C

0.85
272500006091260
28

7/0.127

1P

0.80-0.90

16/5/0.1

0.23

4.7-4.8

26

7/0.160

2C

1
272500006091270
28

7/0.127

1P

0.80-0.90

16/5/0.1

0.23

4.8-4.9

24

7/0.200

2C

1.1
272500006091280
25

7/0.190

1P

1.05-1.15

16/6/0.1

0.23

5.2-5.5

22

7/0.254

2C

1.3
272500006091285
25

7/0.190

1P

1.05-1.15

16/6/0.1

0.23

5.3-5.6

20

7/0.320

2C

1.5