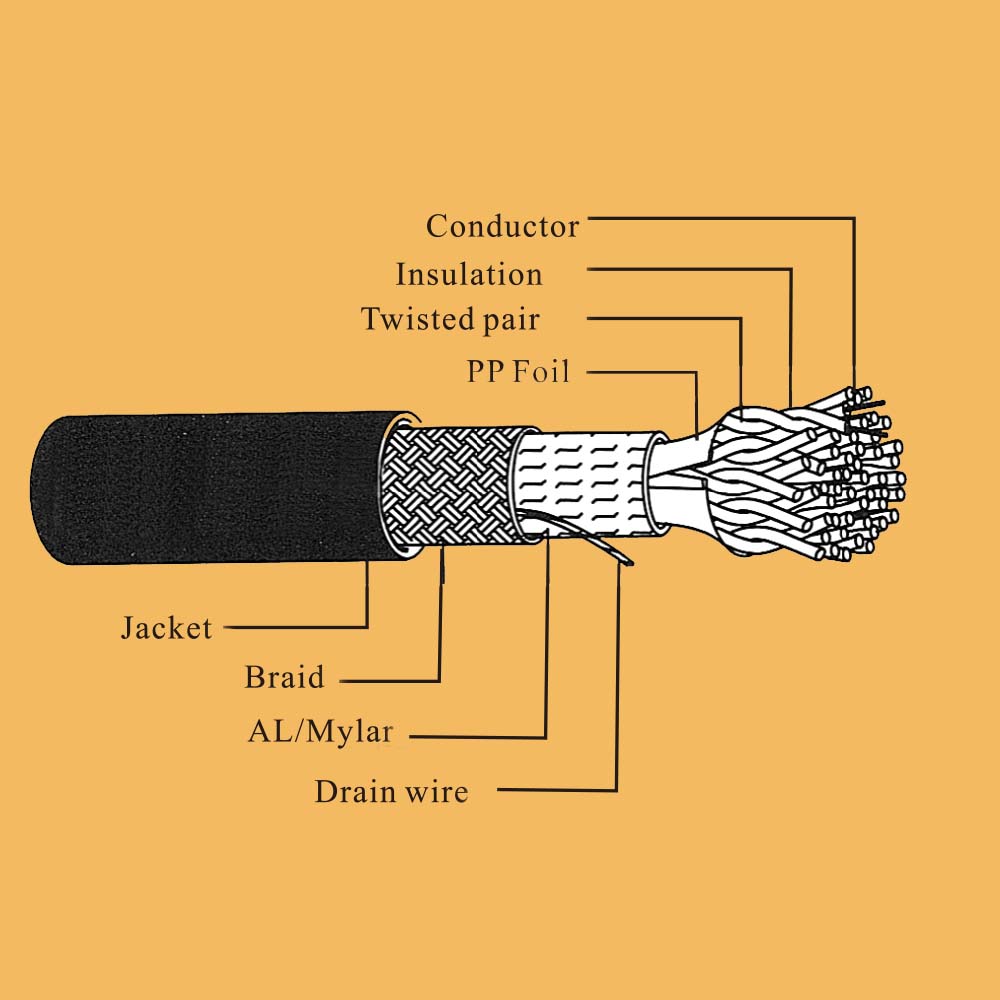 Product description
Conductor:28AWG,stranded tinned copper.  
Insulation: PP 
Core:12 twisted pairs and 1 single wire.        
Final assembly
Drain wire:26AWG,stranded tinned copper,  
Laid between Al/Mylar and braid.  
Inner shield: Al/Mylar foil        
Outer shield:36AWG,tinned copper braid,80% coverage.      
Jacket: PVC.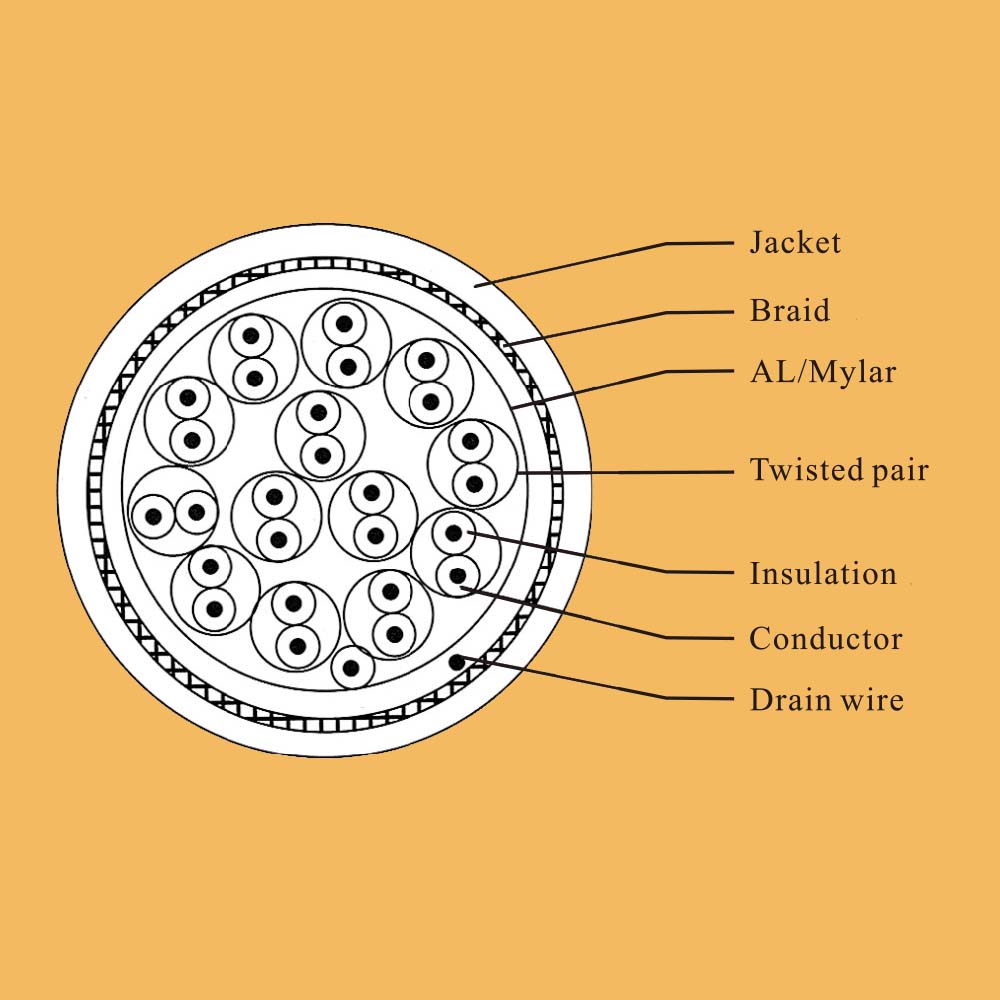 Electrical Properties:      
Rated temp. :61°C or 80°C.    
Rated voltage:30V.
DC conductor resistance at 20°C.
28AWG:237.250/km(max.)     
Passes UL VW-1 vertical flame test       
And CSA FT4 flame test. 
Print legend: UL 20276. 
Product model

Conductor

No.of Pair

Insulation

Shield

Overall


Diameter

 
 

AWG

No. /mm

No.

 

Inner Shield

Outer Shield

 
 
 

WM

202760004292728
28

7/0.127

12 1/2

Pp

Al/mylar

Braid


16/8/0.12

6. 8mm