Composite Silicone Cable With Silver STP High Frequency Wire UTP Wires And Single Low Capacity Wires
This Composite Silicone Cable With Silver 3*30AWG STP High Frequency Wire 2*30AWG UTP ,1P*26AWG and 1P*24AWG UTP Wires And 4 *28AWG Single Low Capacity Wires .It is used in comprehensive medical devices,Especially for Radiofrequency ablation
Both the conductor and shield in this cable adopt extreme flexible silver plated copper alloy 0.05mm,0.06mm or 0.08mm Diameter.
Rfa medical(RFA treatment,Radiofrequency ablation,Nano Knife) is more and more used in Noninvasive operation and save more lives ,decrease patients' pain.
Radiofrequency ablation has obvious advanges:

Short ablation time: only 90 ultrashort pulses of 100 milliseconds are needed for a solid tumor of 3 cm;

The treatment effect is thorough: the boundary of the nanoknife ablation area is clear, and at the same time, important tissue structures are protected, and the treatment effectiveness is greatly improved.

The effect process can be monitored in real time: image navigation and monitoring can be performed through ultrasound, CT and MR
In the second generation "radiofrequency ablation" technology,
superconducting ablation is leading the tendency.In this technology,the cable which provide power and signal and data transmission plays an extreme important roles.
It usually need to cable to be flexible,high frequency with very small attenuation and low EMI and Capacity influence,so as to realize an accurate RFA treatment. Considering these requirements for the cable,even in the same cable,we choose different specification conductor even the difference is very small (PS,this caused a cost increase very much).
Silver plated to assure the superconducting,Alloy to assure the durability of the cable,Shielded twisted pair(with AL foil double shielded)to assure a low attenuation ,high grade FEP and fine process to assure a low capacity in a limited diameter.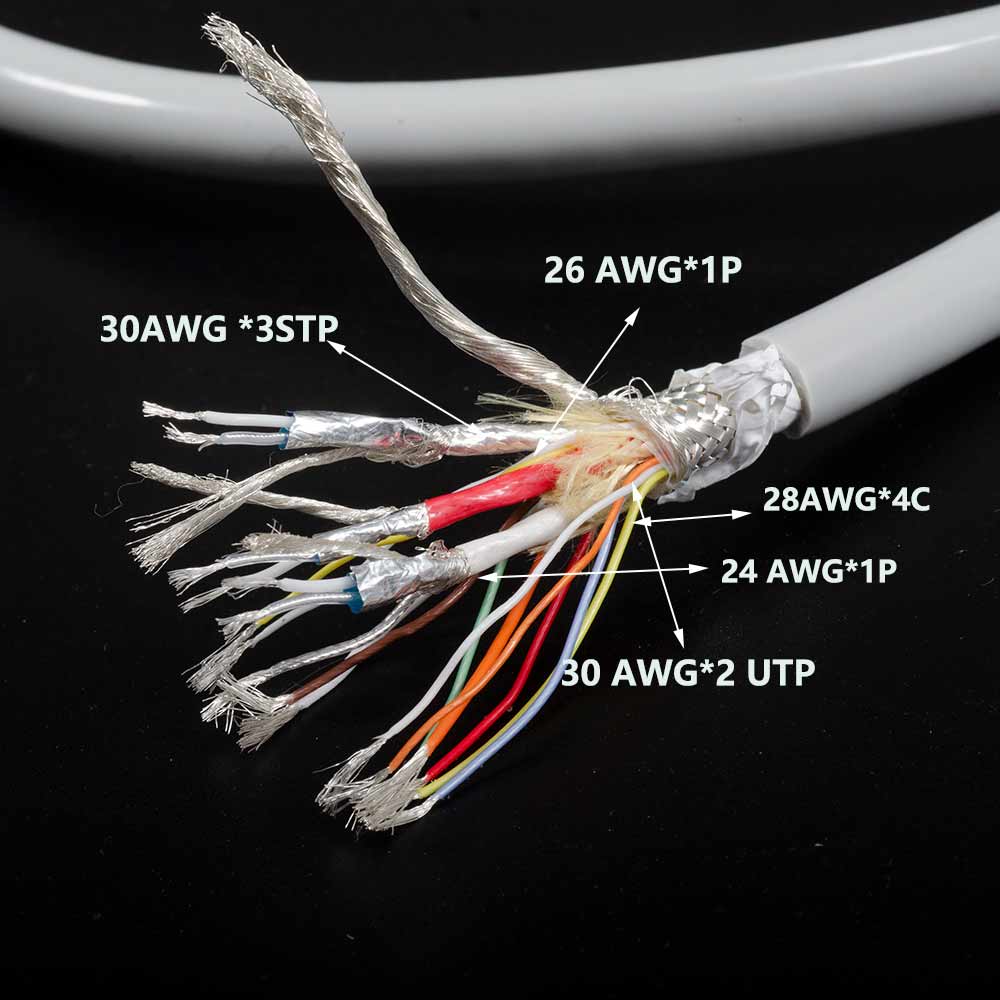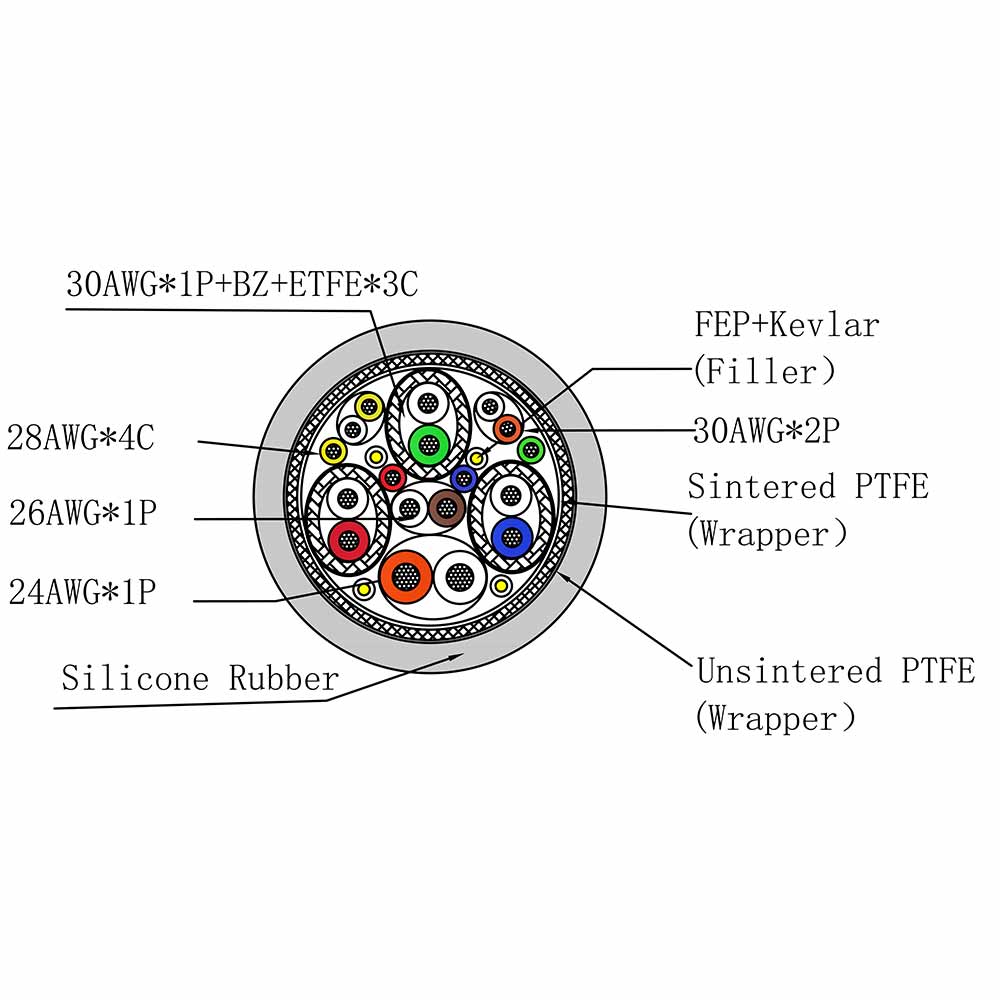 This type of cable is also ideal for APC treatment (need extra insufflation needle to assist)
The transmission of high-frequency electricity is related to multiple factors, such as the high-frequency generator, cable, electrode, etc. If a regular wire is used for APC treatment, it may cause wire heat damage or unstable power transmission, which can affect the treatment effect and safety.
Therefore, APC treatment requires a special high-frequency cable, which should meet the following features:
Low loss: The high-frequency cable needs to reduce signal loss as much as possible to ensure stable power transmission.

Anti-interference: The high-frequency cable needs to have a certain anti-interference ability to prevent external interference with signal transmission.

Good insulation performance: The high-frequency cable needs to have excellent insulation performance to ensure safe and reliable power transmission.

High temperature resistance: The high-frequency cable needs to withstand high-temperature environments to prevent cable melting or burning due to overheating.
Therefore, APC treatment requires the use of a special high-frequency cable and cannot be treated with a regular wire. When choosing a high-frequency cable, it is necessary to pay attention to its applicable frequency range, voltage level, insulation material, and other characteristics.
STP

UTP1

UTP2

UTP3

Conductor

Conductor Material:Silver Plated  Copper Alloy

30

30

24

26

28

19/0.06mm

25/0.05mm

41/0.08mm

26/0.08mm

19/0.08mm

FEP

FEP

FEP

FEP

FEP

3P

2P

1P

1P

4C

WHITE&RED/BLUE/GREEN

WHITE&YELLOW/ORANGE

WHITE&ORANGE

CLEAR&BROWN

RED/YELLOW/BLUE/GREEN

Jacket & Diameter:Silicone Rubber &φ8.0+0/-2
Properties & Peformance
1.DIELECTRIC STRENGTH:AC1000V,60S,No Breakdown(Conductor-Conductor  Conductor-Shield  Shield-Shield)
2.INTERNAL CONDUCTOR RESISTANCE(MAX):A/B:390Ω/km.Max;C:250Ω/km.Max;D:110Ω/km.Max;E:160Ω/km.Max
3.INSULATION DC RESISTANCE(MIN):DC500V,10MΩ/KM
4.RESISTANCE OF SHIELDS:STP-0.12Ω/3.05m.Max;    OVERALL-0.06Ω/3.05m.Max
5.DIFFERENTIAL IMPEDANCE  A: 100±10Ω
6.  ROHS AND REACH AND FREE LATEX
7.DIFFERENTIAL RAIR SIGNAL
EYE PATTERN TESTING: DRIVE:600mV DIFFERENTIAL 2 GBPS BIT PATTERN SET TO PRBS7
REQUIREMENT: EYE HEIGHT:>=200mV   EYE WIDTH:>=250PS JITTER<=TBD RISE TIME<=TBD
FEXT AND NEXT:NEEDS TO BE RUN AND REVIEWED WITH ARTHREX.
8.INTRA-PAIR SKEW:<50ps@10ft(3.05m);INTER-PAIR SKEW:<1ns@10ft(3.05m)
9.ATTENUATION DIFFERENTIAL TWISTED PAIR:≤8dB loss@10ft,@1.35GHz
You May also interested in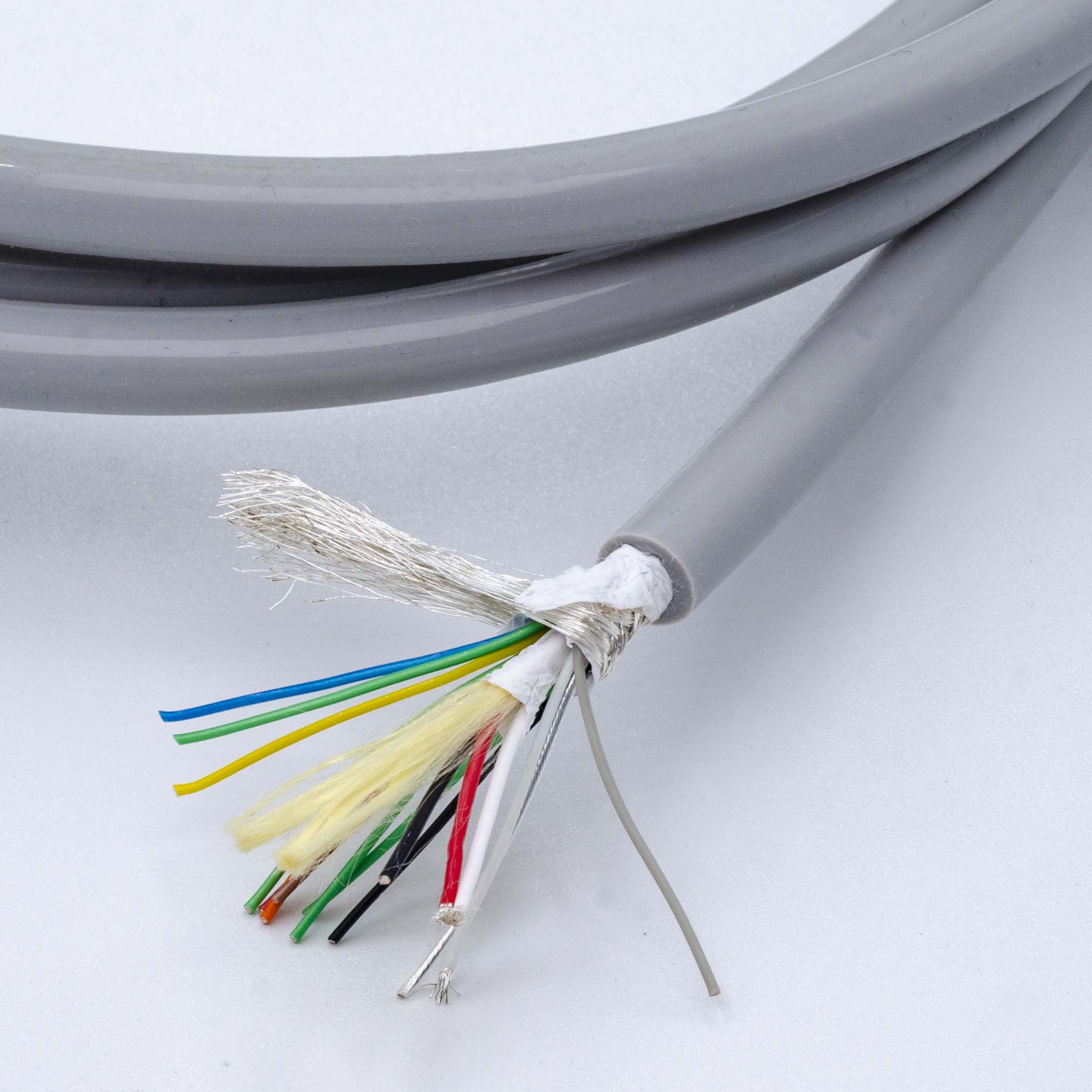 16 wires Silver plated copper ,FEP insulation,Silicone Jacket,ø7.5士0.15