4 core 26AWG medical bulk cable with PU aip pipe OE204B
Among Medical bulk cable,tube is a widely used components besides of signal wires and data wires. The tube can be for air purpose,or for liquid or other purpose wires.
Considering the tube usually  has thick wall ,so it is hard. When the  tube is hard,the whole bulk cable can not be as flexible as othe medial cables.
Of course,the tube can also be made of low hardness materials,such silicone rubber,TPE..
Send us your requirement,we will custom manufacture for you.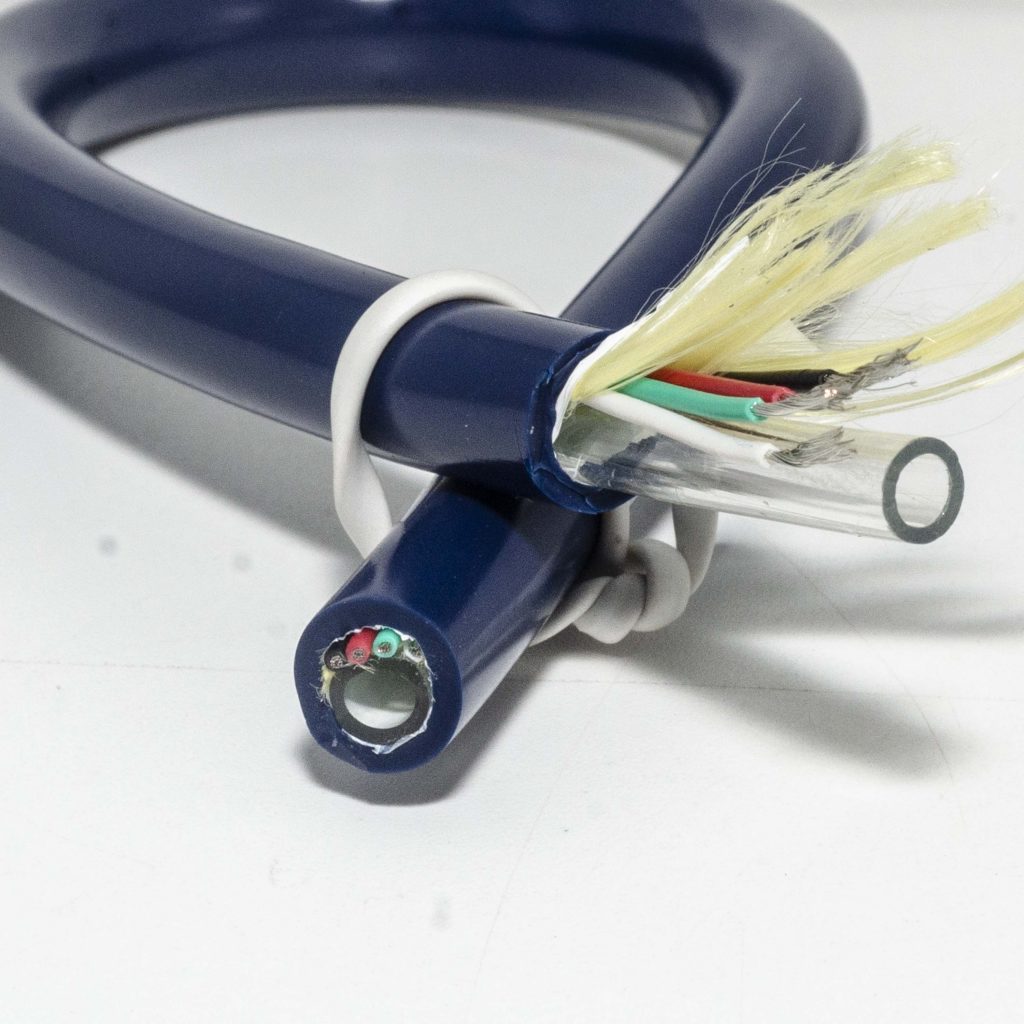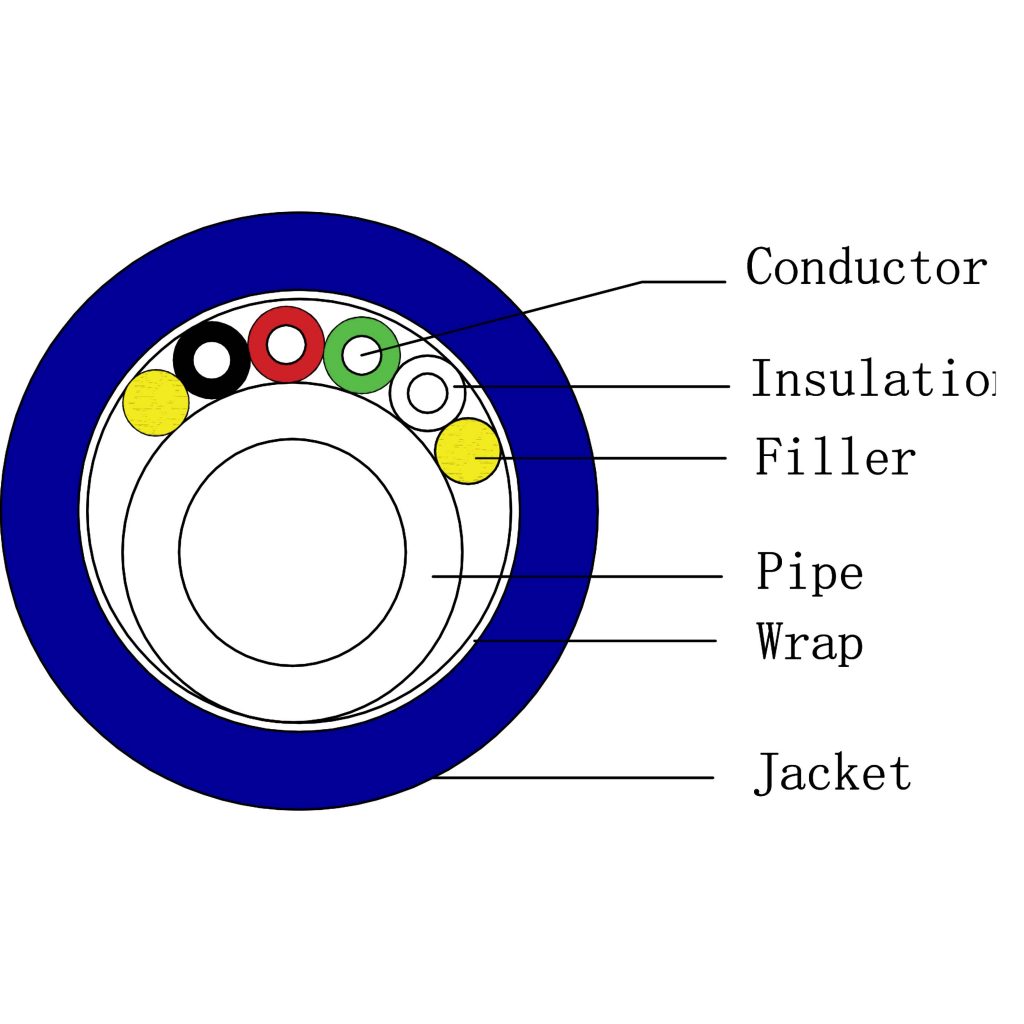 SPECIFICATION

1:Specification):26AWG*4C+Tube*1C+BD   7.9MM TPU

 

 

2:AWG&Matreial

 

 

 

 

 

 

 

 

 

 

 

Component

26AWG*4C

Tube

Condoctor

Material

Tinned Copper

NA

Construction

19/0.10+250D Nylon

N/A

(Pitch)mm

7±2

N/A

Stranded O.D

0.52

N/A

Insulation

Material

SRPVC

PU

O.D  mm

1.0mm

ID:3.0mm




OD:4.5mm

AVG. Thickness mm

0.17

N/A

Min. Thickness mm

0.15

N/A

Color

1.RED2.GREEN 3.Black  4.WHITE

Transparent

cabling

Pitch mm

50±20

Wrapper

 

PTFE Tape

Filler

Kevlar

Jacket

Material

TPU

O.D  mm

7.9±0.20

AVG. Thickness mm

1.00

Min. Thickness mm

0.80

Color

Pantone 289C BLUE
5.Electronic properties
(1)Conductor resistance:150Ω/km@20℃,Max.
(2)Insulation resistance:10MΩ•KM@20℃,Min.
(3)HiPot Test:1000V AC 60S,No Breakdown.
(4)Bending Test: Load 760G,60C/M±90 More 5000C/No break.R=12.7MM
More medical tubing cable for option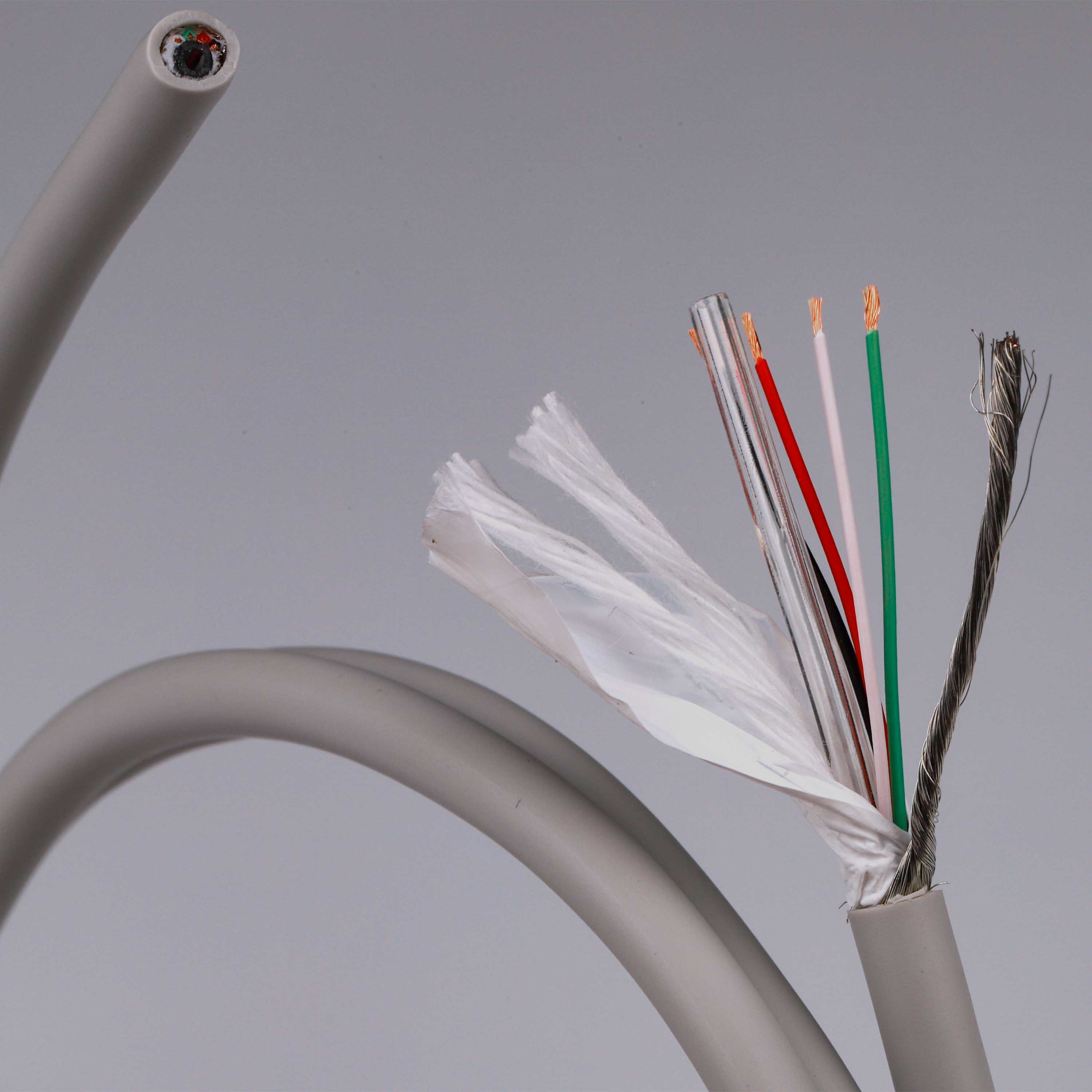 Braid 1 tube+4 Wires