Unshielded Lan cable Cat.6
Applications:
Support various wiring constructions & transmission media, such as voice, digital, message, image & video frequency communication, etc. LAN.
Compared with CAT 5 & 5e, CAT 6 has broader width & better performance, thus can transmit a higher data rate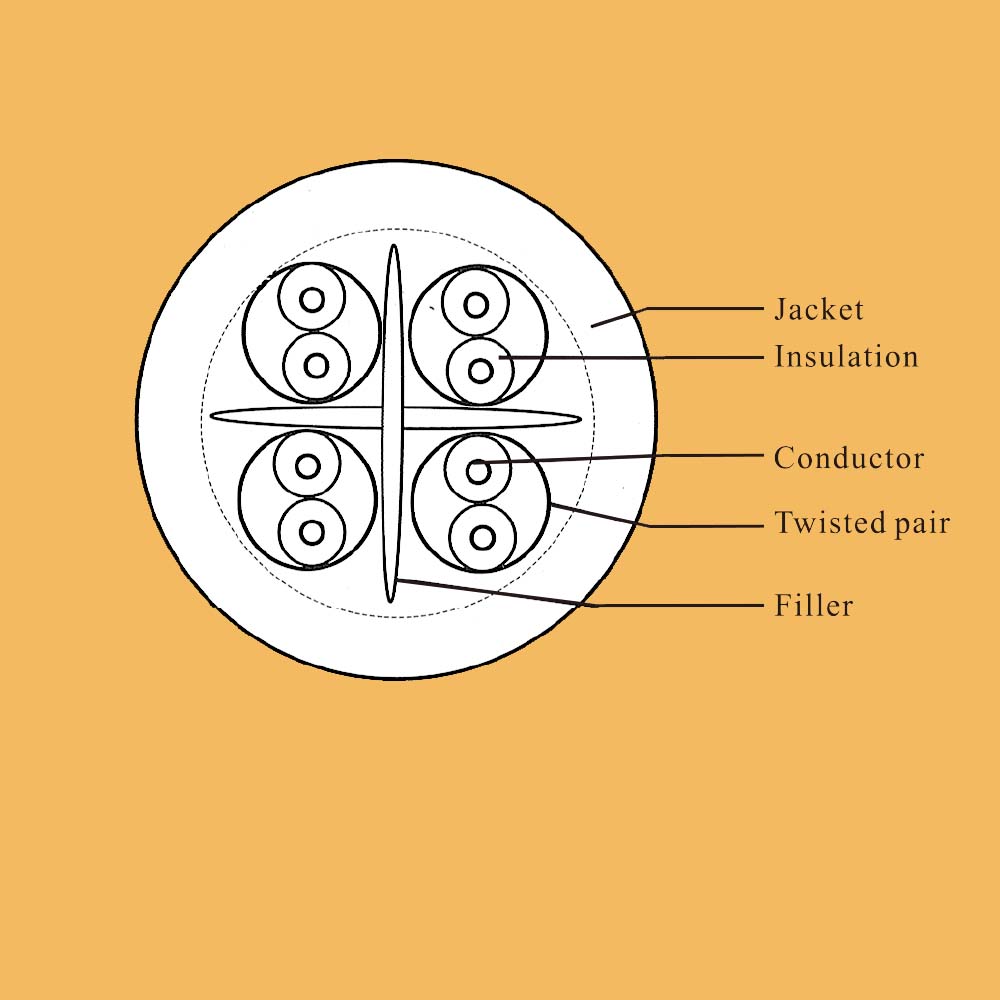 Rated temperature:60°C, 75°C
Rated voltage:300 volts.
Reference standard :UL 444, TIA/EIA 568B, ETL & 3P.
Solid copper conductor.
Color—Coded PE insulation.
Pass UL Riser Flame Test and CSA FT4 Flame Test.
Electrical Properties :
DC—Resistance at 20°C Max. 9. 38 Ω /100M
DC—Resistance unbalance Max. 5%.
Bandwidth:250 Mhz
Remarks: 
color code of 4 pairs
1. blue*white/blue 2.orange*white/orange 3.green*white/green 4.brown*white/brown
Type

Conductor

Insulation

Nom.OD

AWG

No./mm

CAT 6
Solid-UTP
23
1/0.60 BA
HD-PE
7.10mm