6 core shielded cable with air pipe Special Medical Purpose-OE206B

This special purpose 6 core shielded cable with ari pipe can transit signal,power,air or liquid at the same time. Medial grade and fire proof Jacket wellprotect the inside components.
Also help Free design and OEM manufacture 6 core shielded cable without airpipe at a Low MoQ.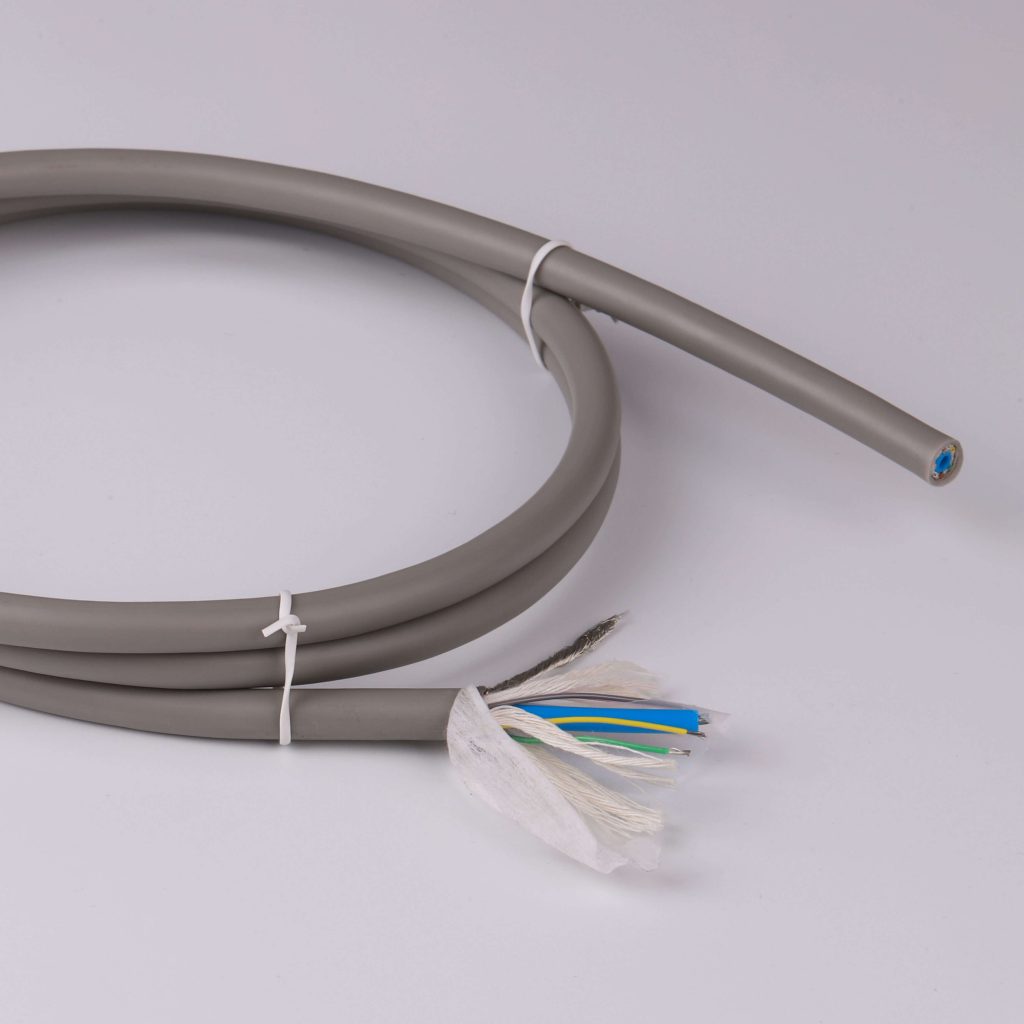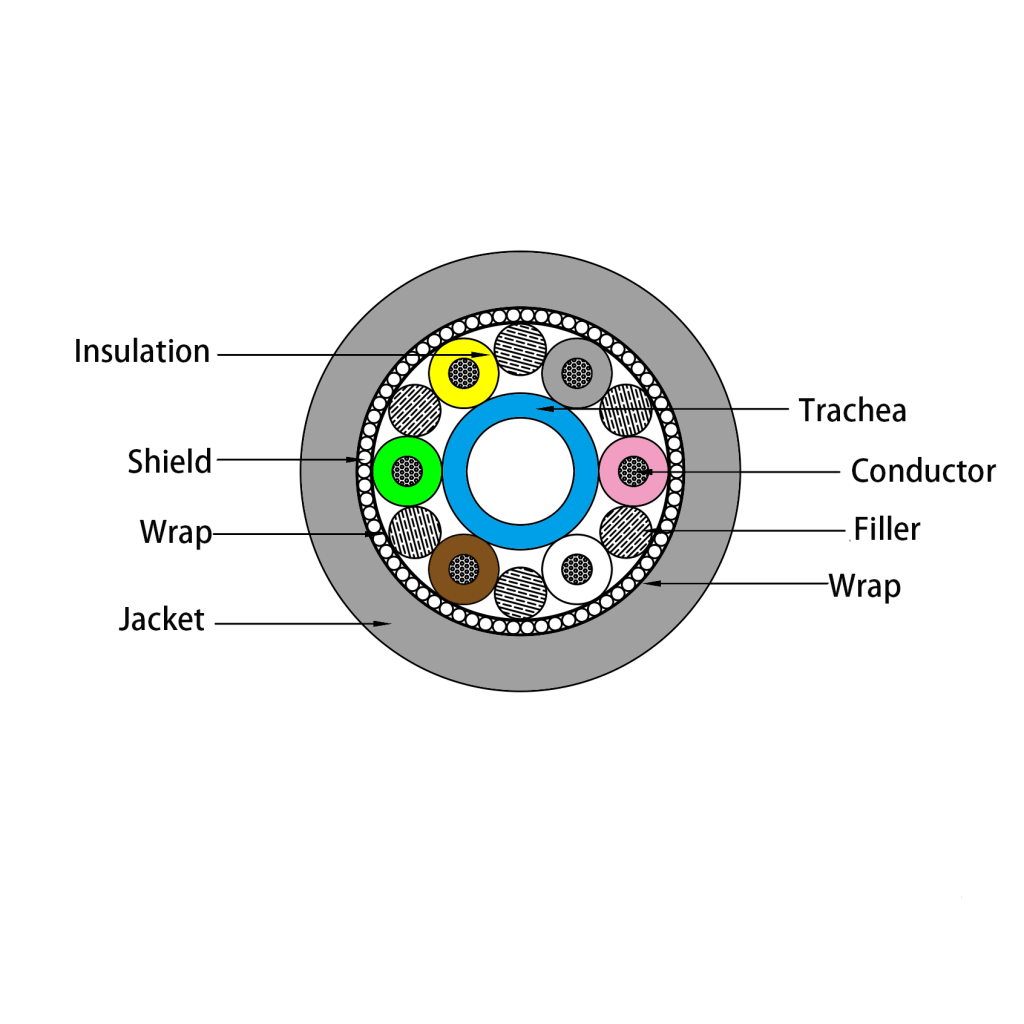 Items 
Specification
Products name
 
Model
OE206B
Conductor
 Material
Tinner Copper
 Specification
19/0.127TC
 Insulation
 Material
TPEE
 Nom.Thickness
0.15
 Nom.O.D.
ø0.95士0.05
 Colour
Green/Yellow/Gray/Pink/White/Brown
Trachea
 Material
PU
 Nom.I.D.
ø2.6士0.05
 Nom.O.D.
ø4.0士0.05
Colour
Blue
Wrap
Material
PTFE Tape
 Filler
 Material
Contton Thread
 Shield
 Material
Tinned copper
 Specification
24*9/0.10TC
 Coverage
>90%
Wrap
Material
Unwoven Cloth
 Jacket
 Material
4766 TPU
 Nom.Thickness
0.88
 Nom.O.D.
ø8.3士0.20
 Colour
Gray
More 6 core shielded cable for option
The 6 core shielded cable we provided has different structures,forms for options.Partial shielded or overall shielded and separate shielded for each core.
There are Round shape and Flat ribbon shape,so no matter what 6 core shielded cable you are sourcing,we believe there is an option for you.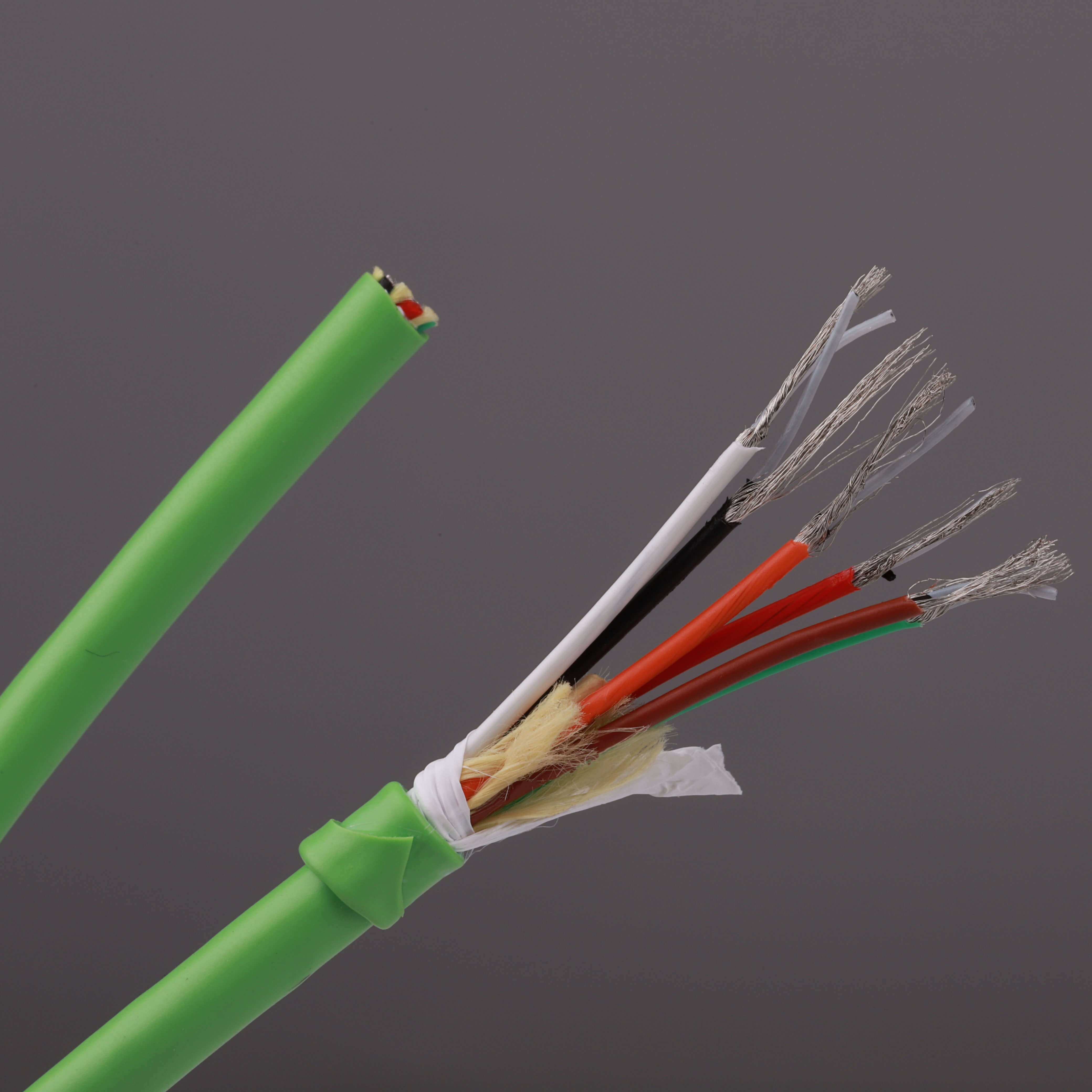 ø4.40,not only EMC shieled,also a Low Triboelectric noise cable (noise value less than 50 uv,about 25-30uv)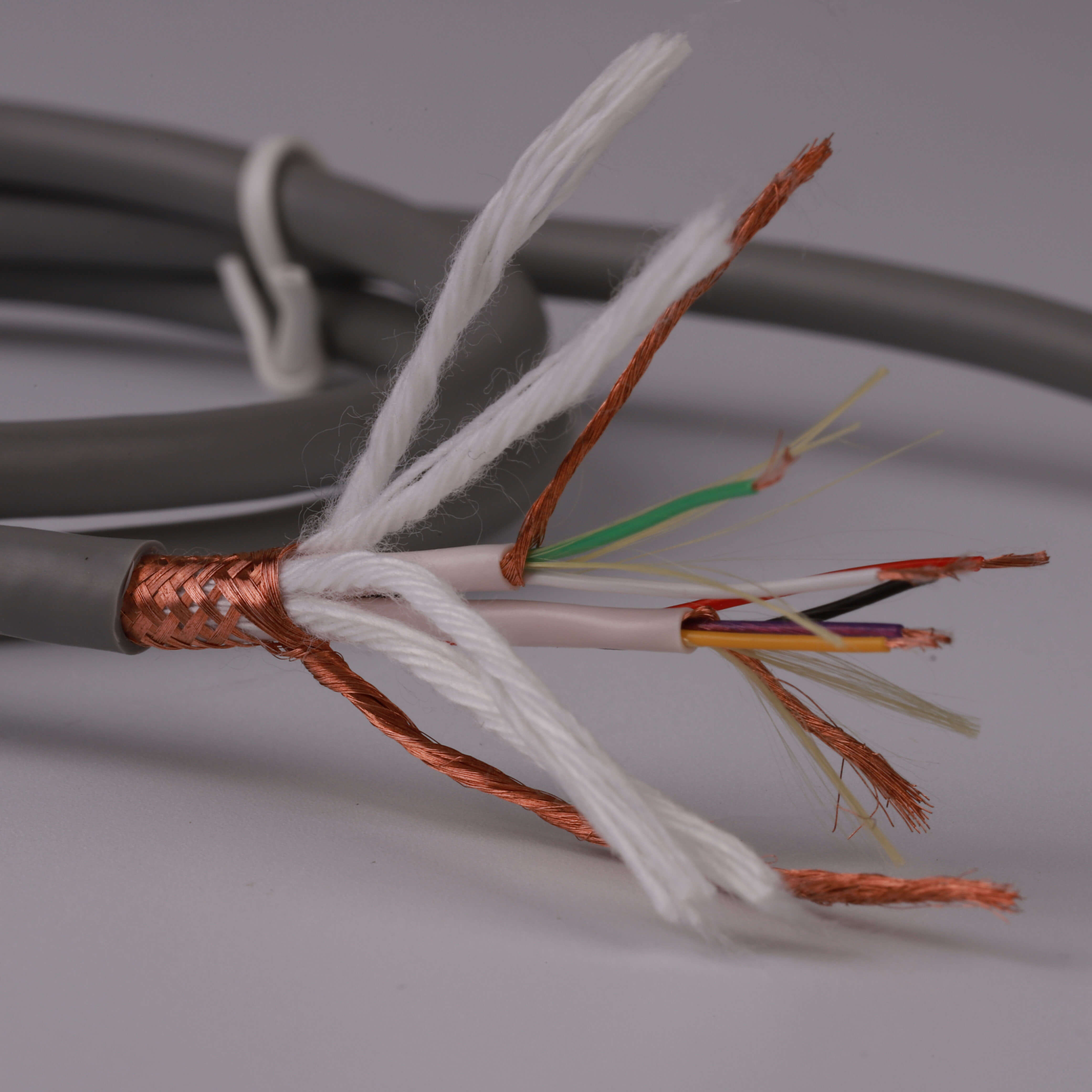 ø5.5mm OD,TPU Jacket,overall out shielding and separate shield for the 1 STP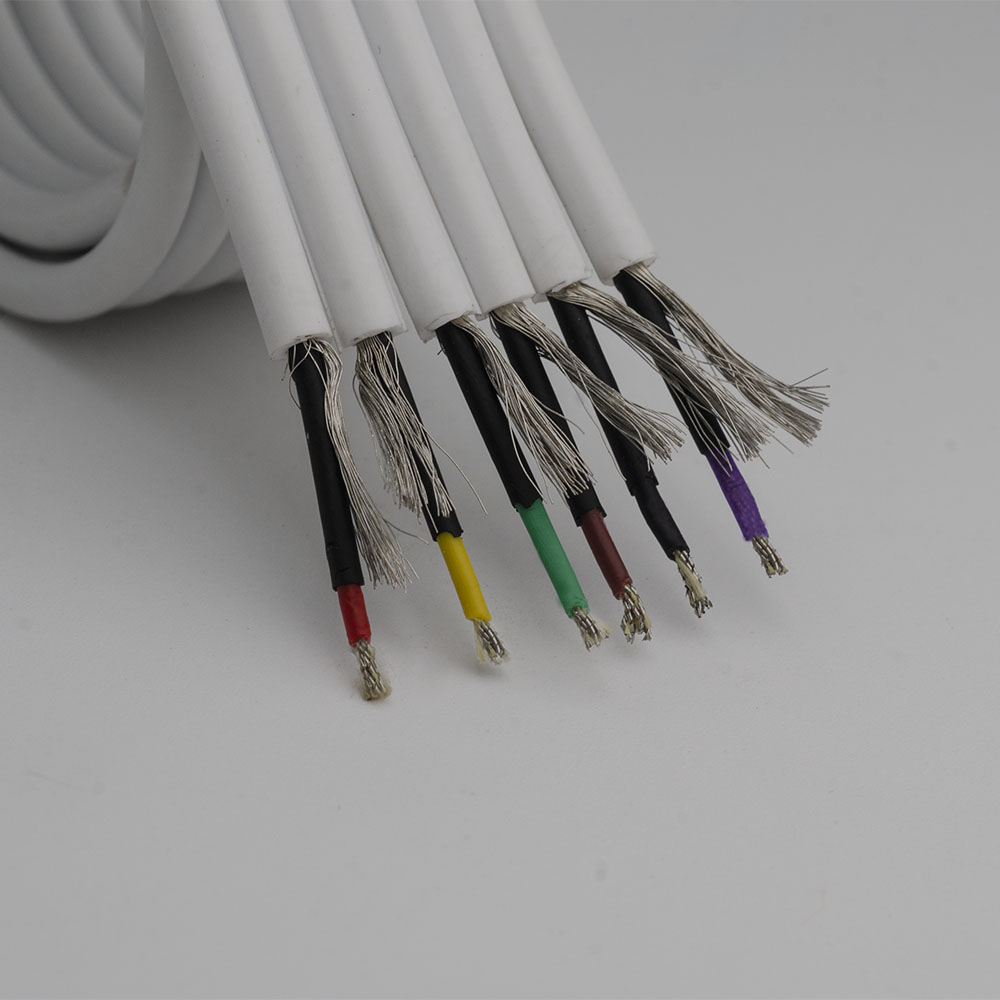 ø3.25*6C.Conductor :7/0.23+200D KEVLAR.Each wire with spiral shielding.It is a typical 6 core shielded cable with good low noise performance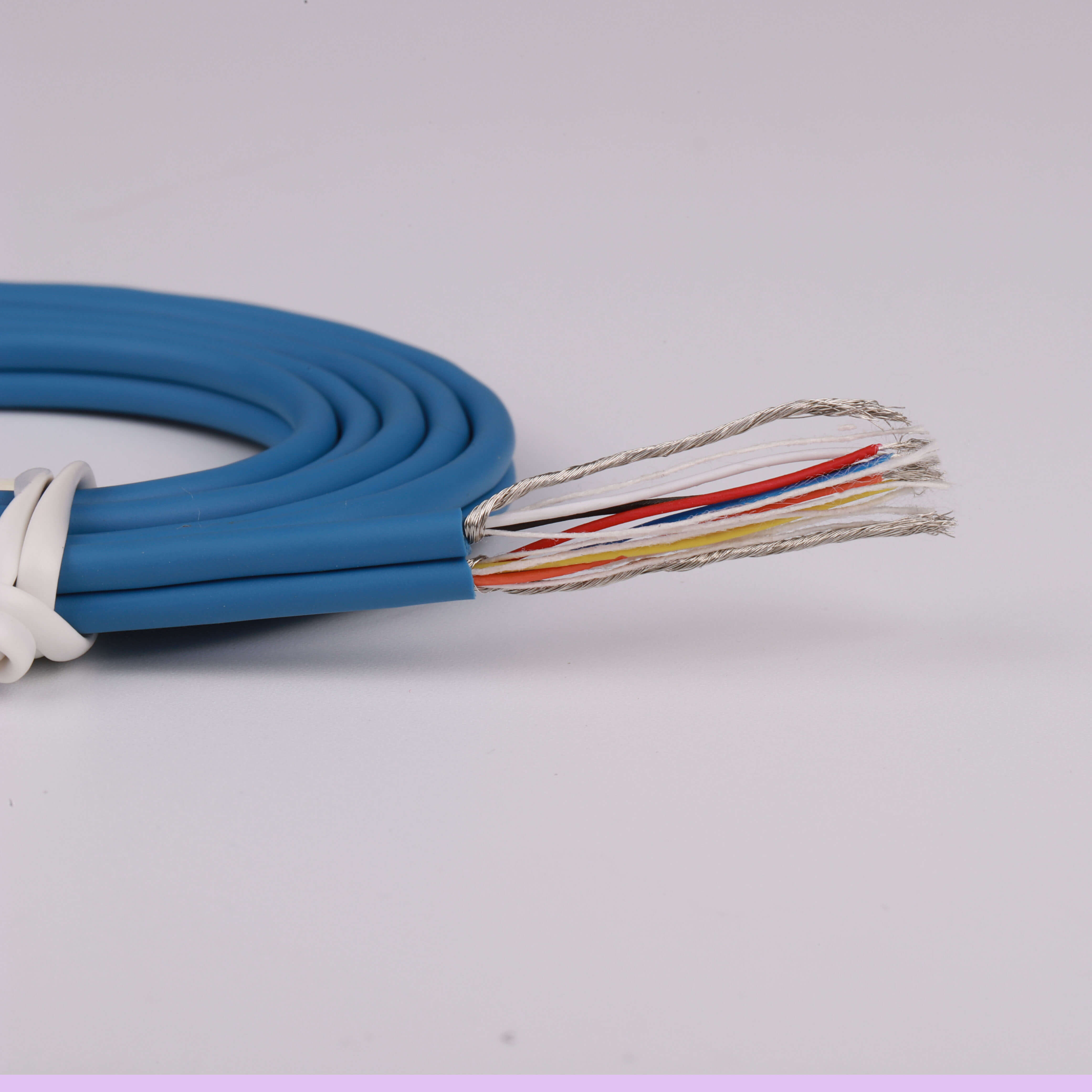 ø2.50mm*2F,TPU Jacket,28AWG wire,STP separate from the other 4 cores.Usually for SPo2 purpose.
More medical tubing cable for option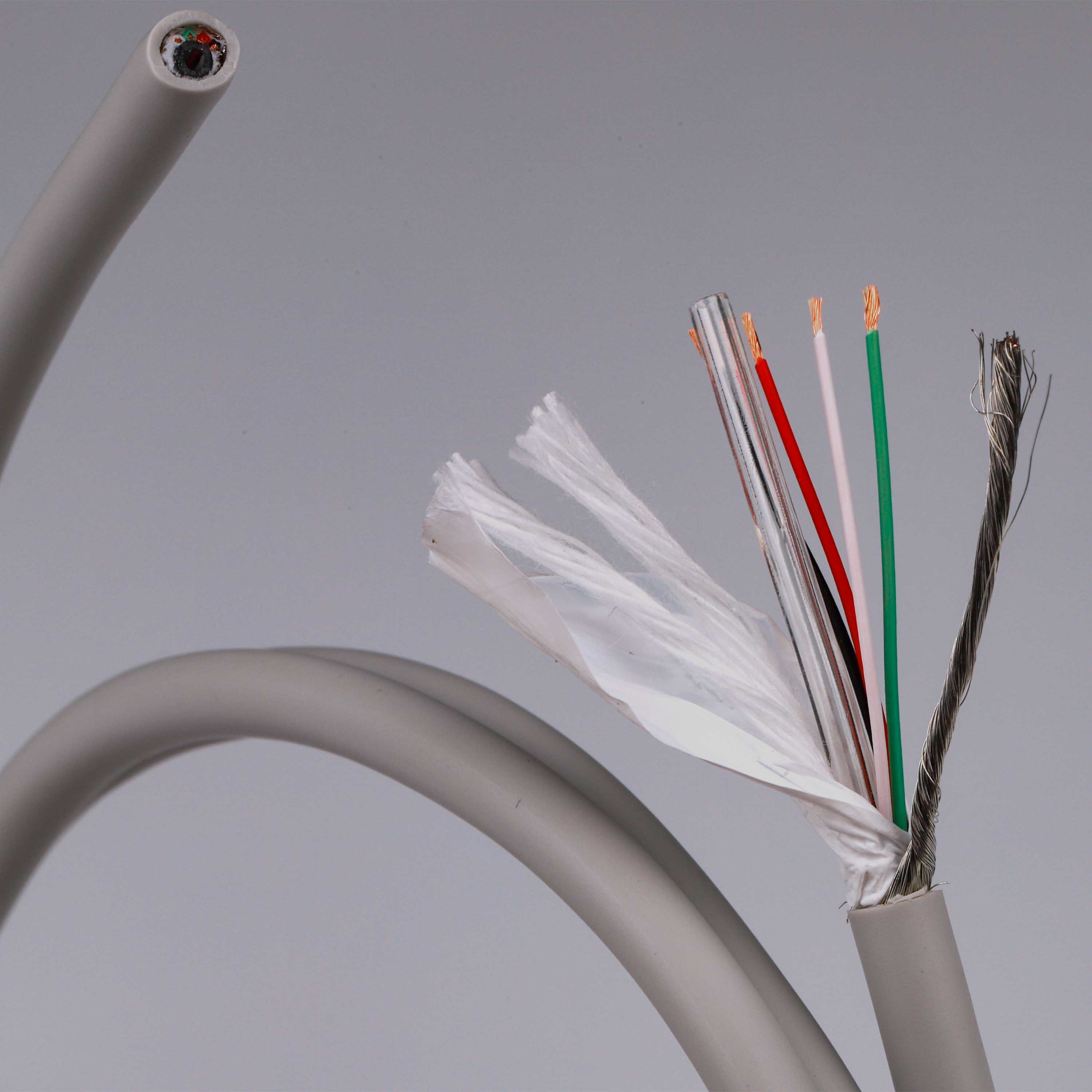 Braid 1 tube+4 Wires