Disposable EEG EMG electrode leads
Disposable EEG EMG electrode Leads overview
EMG Electrode Leads or EEG electrode leads,or TENS ,EMS leads,their leads structure is very easy :condutor+Insulator(Jacket).their leght and color is various.For Most Disposable electrode leads,the Jacket material is PVC and conductor are bared copper.
we also custom and manufacturer Resusable electrode leadsw ith TPU and Silicone Jacket,and Silver plated or Tin plated Tinsel as conductor to realized durable and Flexible purpose.
Electrode leads can be made in different shape and color. the Most adopted form is single two-flat and Twisted(2 core,3 core)…
If you need like a form which you did not find on this page,please leave us a message to tell us your requirement.

Disposable Single EEG EMG Electrode Leads EEG EE0101X
Disposable 2 Flat and 2-twist EEG Lead-EE102X
Features:
1,Different color opitonal
2,single lead ,2-Flat and 2-Twist availabe.
3,Customized shape and Color match available
4,Daily Productivity:200,000pieces
Specification:
1,Conductor:Tinned Copper(Tinsel or Alloy can be customized)
2,Jacket:PVC (TPU,Silicone can be customized)
You May also interested in following single leadwire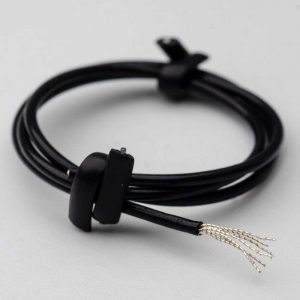 Reusable EEG leadwire-EE201X Over View Tinsel is widely used when the application enviroment need the cable to be flexible.   Tinsel,s Resistance is bigger than copper wire .there are two types of Tinsel used a lot:one
Read More »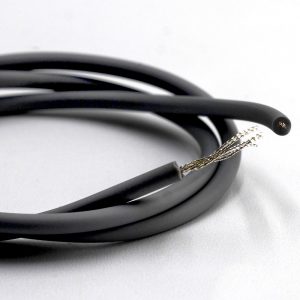 Small OD single lead medical cable-EC201X Over View Tinsel is widely used when the application enviroment need the cable to be flexible. Tinsel,s Resistance is bigger than copper wire .there are two types of Tinsel
Read More »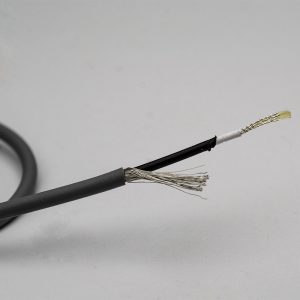 Small OD single lead shielded raw ecg ekg cable-EC201S-007 Over View Tinsel is widely used when the application enviroment need the cable to be flexible.Tinsel,s Resistance is bigger than copper wire .there are two types
Read More »